FIFA World Cup 2018: When Lionel Messi suffered and cried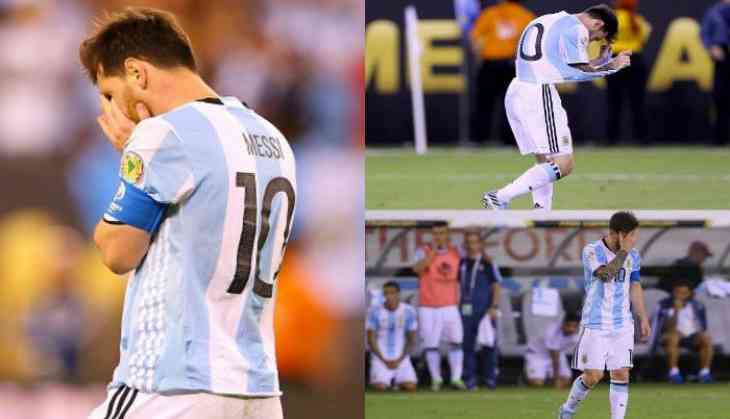 When it comes to football, players like Messi is always remembered and acknowledged for remarkable performance but do you know that even he suffered and cried over criticism.
Yes, it's true, Lionel Messi's mother Celia Cuccittini revealed that his son and football superstar Messi has cried at times over the bad trolling and criticism. In an interview with an Argentina-based tv station, she said,"He was widely criticised by Argentina media after missing a penalty kick 63 minutes on Saturday that led to 1-1 draw with Iceland,"
She even added that his son aims to get the cup home and it is his biggest desires. But, criticism has made him suffer and cry. She said, "He is the first who wants to bring the Cup with him. He more than anyone would give everything for this to be his World Cup."
This isn't the first time that media criticism has upset Messi, two-year-back he had to boycott the press while leading the Argentina national team.
He was so upset that he left the team after he missed a penalty kick in the Copa America Final against Chile in 2016.
Well, not only Messi but his family suffers and face the wrath of negative publicity. She said, "We suffer from all the criticism that Leo receives. When people say that he doesn't feel it or that he plays for the national team out of obligation, that hurts as a mother and as a family. Luckily, people love him a lot and they transmit that to him and he values this a lot. As a mother, I do, too."
Even Messi's wife Antonella Roccuzzo took to Instagram after Messi missed the goal and said, "Always together and with you more than ever!"
Also Read:International Yoga Day 2018: Shane Warne's ex-wife Simone Callahan flaunts sexy body while doing yoga