Damn demonetisation and the loss of face, IPL continues to splash the cash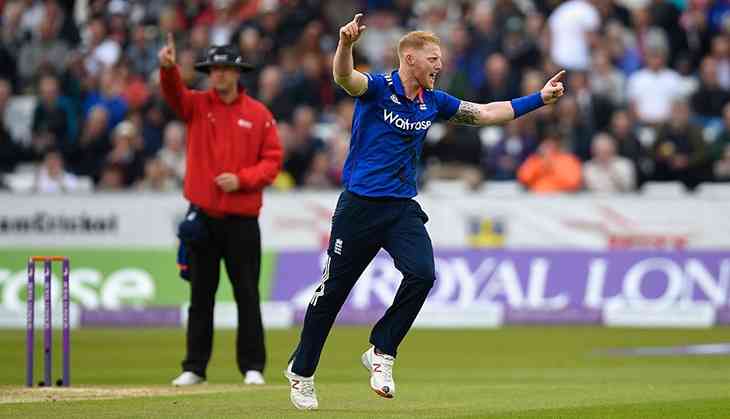 (Stu Forster/Getty Images)
The Indian Premier League players' auction is a strange, unpredictable animal, and that was obvious on Monday, 20 February.
The auction brings different things for different people – unadulterated joy for some and resigned acceptance for others. Why, as Cheteshwar Pujara, Irfan Pathan and Ishant Sharma have discovered, it brings them different tidings at different times.
Significantly, it ends up mocking naysayers who survey the economy, and the controversy the IPL generates, to predict low spends. Demonetisation, recession and the apparent lowering of the IPL's image have had little impact on the team owners' attitude during the auction.
The eight IPL teams spent Rs 91.15 crore on Monday to acquire 66 players, including 27 from overseas.
Different spending patterns
Gujarat Lions spent just Rs 3.85 crore in acquiring 11 players, opening their purse strings to secure England opener Jason Roy. But with the team's nucleus in good shape – built around Suresh Raina and Ravindra Jadeja as well as overseas recruits like Brendon McCullum, Dwayne Bravo, Dwayne Smith, Aaron Finch and James Faulkner – it did not really need to go the whole hog on Monday.
Delhi Daredevils, who usually spend big in an attempt to build a side after barely tasting any success after the first three seasons, would have loved to pick a top Indian batsman. But they had to focus on adding all-rounders like Corey Anderson and Angelo Matthews as well pacemen like Kagiso Rabada and Pat Cummins to their group, with the hope that the young Indian batting unit would deliver the goods.
At the other end of the spectrum were Rising Pune SuperGiants. After having decided to bring in Australian Steve Smith as captain in MS Dhoni's place, they trained their sights on Ben Stokes to add to the firepower that overseas players like Faf du Plessis, Smith and Mitchell Marsh bring to the table. With Dhoni, R Ashwin and Ajinkya Rahane joining forces, RPSG can be more competitive this time.
Of course, the battle for Ben Stokes was quite the highlight of the auction, with the England all-rounder fetching Rs 14.50 crore. Mumbai Indians and Delhi Daredevils battled it out before Sunrisers Hyderabad and, finally, Rising Pune SuperGiants, joined in to make it the most aggressive bidding war of the day.
In most cases, the astronomical prices that players end up with are determined by auction dynamics rather than just the caliber of the cricketers. Besides, after so many years in the business, IPL franchise managers have understood that it makes sense to invest in young Indian talent that has spent some time playing first-class cricket.
Payday for young Indian talent
For Hyderabad paceman Mohammed Siraj, whose diabetic father Mohammed Ghouse plies an autorickshaw in Hyderabad and mother Shabana has had to work as a maid in several homes, the auction has brought great news. The Rs 2.60 crore that Sunrisers Hyderabad will fork out will go a long way in helping Siraj's family move homes to a better location in the city.
Tamil Nadu left-arm seamer T Natarajan (Kings XI Punjab, Rs 3 crore), Karnataka off-spinner K Gowtham (Kolkata Knight Riders, Rs 2 crore) and Rajasthan left-arm paceman Aniket Chaudhary (Royal Challengers Bangalore, Rs 2 crore) also exemplify this trend.
Yet, we must not forget that such stories have dotted the IPL landscape before as well.
DP Vijay Kumar, a truck cleaner from Kadapa, and PM Sarvesh Kumar, a welder's son in Medak, earned big bucks in IPL's debut season and rubbed shoulders with several big guns. Vijay Kumar continued to ply his trade as a medium pacer for Andhra, with 219 wickets from 62 first-class games, but Sarvesh Kumar played just two first-class games for Hyderabad.
There have been other tragic stories as well. Kamran Khan, son of a woodcutter from Azamgarh, shot into prominence with a successful 2009 season for Shane Warne's Rajasthan Royals, but few cared for the young left-arm seamer when his action was declared illegal. In the earlier season, leg-spinner Dinesh Salunkhe spent a lot of time in Warne's company, but little emerged out of that.
Afghan players break new ground
Afghanistan cricketer Rashid Khan (AFP photo)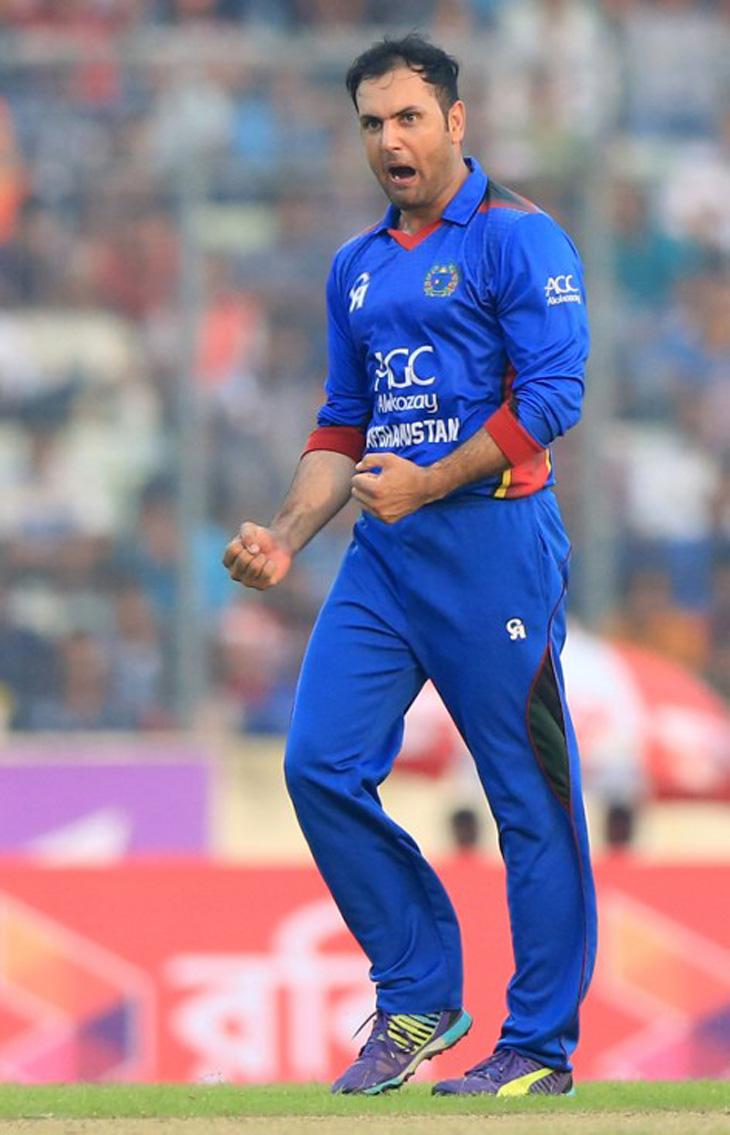 Afghanistan cricketer Mohammad Nabi (AFP photo)
The IPL breached a huge emotional barrier this year, when Afghanistan players Mohammad Nabi and leg-spinner Rashid Khan were bought by Sunrisers Hyderabad.
The Afghans have been clamouring for spots in the IPL for a while and, if indeed they get to feature in a few games, they will add more than a dash of excitement in the strife-torn nation, and the IPL will have one more reason to celebrate.
Yet, there is no doubt that the IPL is a ruthless piece of work with so little room for sentiment. A franchise can ask the redoubtable Dhoni to move over as captain – even alluding to him carrying baggage from the past – while all of them can ignore the world's top-ranked T20 bowler Imran Tahir, the South African leg-spinner.
Challenges ahead
There is no doubt that IPL will face some new challenges in the years ahead. With only a handful of charismatic Indian cricketers left after the golden generation has either bid farewell or is getting ready to walk into the sunset, the quality of entertainment on offer may depend more on an influx of some exciting talent from overseas.
Unless, the Prithvi Shaws of India step up to the plate in the time ahead. The Mumbai youngster may not have been picked in an IPL squad this season, but he will surely add zing to a competitive IPL Rejects XI that reads: Alex Hales. Faiz Fazal, Unmukt Chand, Prithvi Shaw, Johnny Bairstow (wicket-keeper), David Wiese, Irfan Pathan, Parvez Rasool, Rudra Pratap Singh, Pragyan Ojha and Imran Tahir.