Champions League: Why PSG could be the team to stop the Barcelona juggernaut in Europe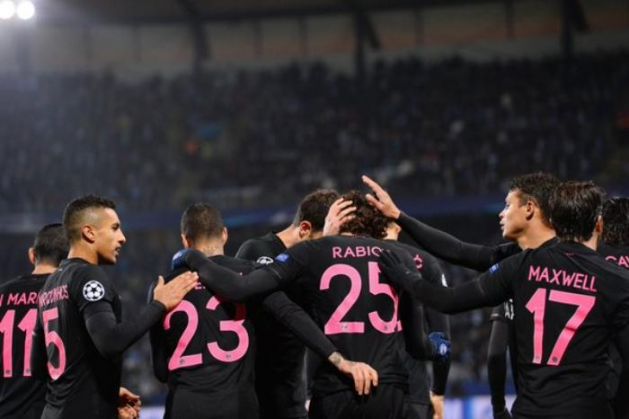 Barcelona's thumping win over Roma in the penultimate round of Champions League group fixtures has made the footballing world think.
They have been dominating as an attacking force and that is quite obvious. But do you think Barcelona can actually become the first team in history to win the Champions League in consecutive seasons?
On the face of it, they have everything going for them. Messi, Suarez and Neymar are already being talked about as being the greatest forward line in history, but goals are what eventually take you over the line in a football match.
As the legendary Sir Alex Ferguson once said, "Attack wins you games, defence wins you titles."
And it is Paris St. Germain who are emerging as the dark horses, going about their work with ease, efficiency and minimum fuss. All the while putting in solid defensive performances match after match.
PSG won their last Champions League fixture against Malmo 5 - 0, the same margin as Barcelona's 6 - 1 win over Roma. But while Barcelona have shipped in the odd goal during this season's Champions League, PSG have conceded just once, during their 1 - 0 loss to Real Madrid.
Defensive solidity
Starting at left back, Brazilian defender Maxwell has been a key member of PSG for the last few years. After back up option Lucas Digne was sold in the summer, Maxwell has once again proven why he is the first choice left back.
In the last round of Champions League fixtures, Maxwell made two key tackles, two interceptions and one clearance, apart from having made more passes than any other defender in that week. A sure shot sign that PSG have ball playing defenders, and not just ones that hoof the ball forward when put under pressure.
Gregory van der Wiel, the Dutch centre back is another example of how the Paris side's defenders are not just masters of their craft in defense, but also provide attacking impetus. Van der Wiel has assisted a goal in each of his past three games for PSG in all competitions.
Thiago Silva is the mainstay at centre back. Consistently one of the best defenders in the world for the past few seasons, Silva has made more clearances than any other PSG player this season. He may have had the occasional slumps in form, but looks more geared up than ever before to have a Champions League winning season with PSG.
And finally, the right back spot is up for grabs between Ivorian Serge Aurier and Brazilian Marquinhos. While Marquinhos is regarded highly, Aurier has done his reputation no harm by consistently putting in solid displays for PSG in the Ligue 1.
Attacking intent
While Messi, Suarez and Neymar of Barcelona have been unstoppable this season, they are yet to come up with a side that would completely stifle their movement and incision based game. In that respect, PSG have slightly more variety going forward.
Zlatan Ibrahimovic is arguably the best in the world as a centre back when it comes to holding the ball up and allowing others around him to make runs while finding spaces. Edinson Cavani and Blaise Matuidi are adept at doing just that.
In Angel Di Maria, they have a proven consistent performer at the Champions League level. His lung bursting runs by the touchline go a long way in making PSG tick as a side.
Potential meeting?
The draw for the Round 16 of the Champions League will be announced after the last round of fixtures. It would be in PSG's benefit if they were drawn against Barcelona in the earlier stages than in the latter stages, giving them a chance to play against the Spanish giants before they hit any kind of form or consistency in the knockout stages. While they have been on a roll in the group stages, the knockout stages are a different ball game altogether.
Barcelona epitomised flashy football this season, while PSG does so for understated brilliance. In the case of a chance meeting and with the odds stacked against them, Paris St Germain might just be the side that upsets the reigning title holders.