5 of the the best sporting debuts of 2015: Watch out for these names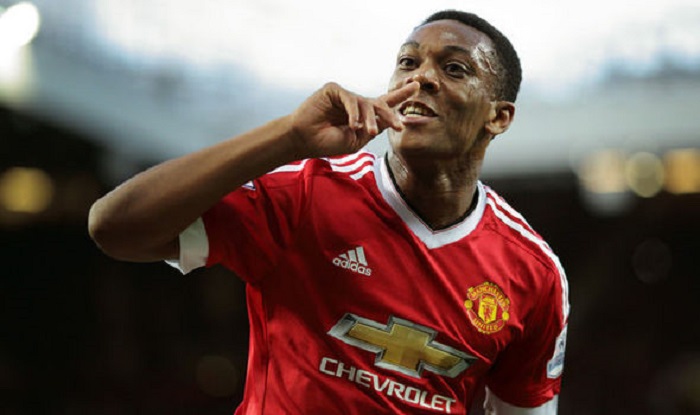 They say the first impression is often the last too. In competitive sport too, long term success is often dependent on whether one makes the most of the first chance they are given. Because at the highest level competition is high, opportunities are few and far between, and one moment can define an athlete's career.
As 2015 comes to an end, Catch brings you five debuts by various athletes across different sports that really caught our eye. Some of them might just be the superstars of tomorrow. Remember, you read it here first.
01
Anthony Martial's Premier League debut for Manchester United against Liverpool
You are 19 years of age, the world's eyes are on you as you step on to the pitch to make your first appearance ever for Manchester United against their fiercest rivals Liverpool, in a high pressure game. How do you take the expectation? Well if you're Anthony Martial, the most expensive teenager in football history, you just coolly slot the ball into the corner of the net after beating two defenders to seal a win for your team.
Martial truly announced himself to the footballing world with this goal on debut, and his impressive performances earned him the Premier League player of the month award in his first month. One to watch out for, this boy
02
Kagiso Rabada's Test debut against India and the subsequent ODI series
Anyone who has seen Kagiso Rabada bowl would agree that for a 19-year-old, he's got something special in his armoury. Albie Morkel even went as far as saying that he has the kind of skill that he has never seen before.
So when the Indian batting line up was exposed to unknown entity Rabada in the Test and ODI series against South Africa this year, panic ensued in the Indian ranks. The batsmen just could not decipher his pace and swing. His performance in the Test and ODI series has left a marker for the potential young Rabada holds in the future.
Here is a clip showing the potential that Rabada holds.
03
Sumit Nagal at the junior men's Wimbledon
In a year where the Indian tennis scene was dominated by news about Sania Mirza, Sumit Nagal won the Wimbledon junior men's doubles title with partner Nam Hoang Ly in July 2015.
In doing so, he became only the sixth tennis player from the country to win a junior title at All England Club, and even more impressive was the ease with which he waltzed past his opponents, the final being the best example of that. It was wrapped up in just over an hour, with the score reading 7-6(4), 6-4. The 17 year old who is mentored by Mahesh Bhupathi is the next big hope for Indian tennis.
04
Claudio Ranieri's debut season with Leciester City
'The Tinkerman' as Claudio Ranieri is called across the world of football has now become 'The Thinkerman'. You only have to look as far as his press conferences after every match that Leicester City win to have proof of that, as he maintains his calm with balanced views about how his team must not get carried away with win after win.
Leicester City almost got relegated last season. But as of today, they sit at the top of the Barclays Premier League. And only Ranieri knows how he got the team to play the way they did, or why he hasn't been more vocal about it.
What we do know is that Ranieri has had a fabulous campaign with Leicester City so far. And regardless of whether they win the league, Ranieri's debut season will go down in history for being the one that changed the rules in the English Premier League.
05
Shubham Jaglan at the Junior World Golf Championships in California
He's 11. He's the son of a milkman. And he plays golf like no Indian of his age. When Shubham Jaglan of Haryana won the Junior World Golf Championships in California in June, he won the 'JIGA' World Stars of Junior Golf title in Las Vegas, becoming the first person from India to do so.
Shubham's story is remarkable. His grandfather enrolled him in a golf academy - that was set up by an NRI, Kapur Singh. The academy shut down but the boy wonder continued to practice golf on a small piece of land in his backyard that his father had converted into a green with three holes. Oh, and he used YouTube videos on golf to improve his skills.
The Delhi Golf Foundation gave Shubham an him annual scholarship of Rs 2 lakh and a membership to the Delhi Golf Club after spotting his talent. Shubham and his father moved to Delhi to continue his training. As things stand at the moment, the sky is the limit for young Jaglan.