3 times Anushka was trolled for Virat Kohli's poor show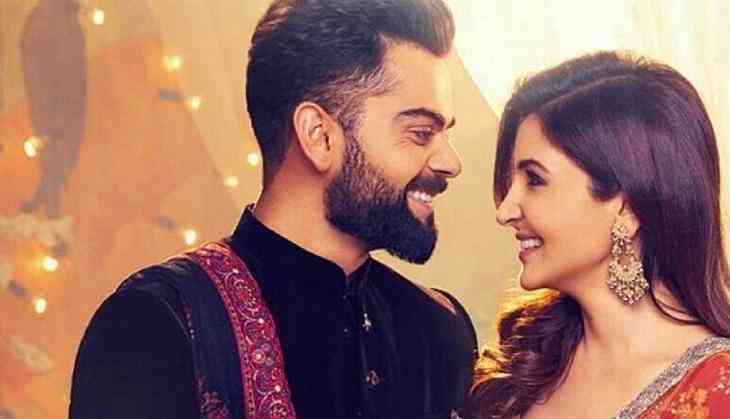 Winning or losing a game has never been in anyone's hands and there have been instances when the players are slammed for their performances but there have been other instances when family members were trolled terribly.
Who can be a better example than Anushka Sharma who has been always targeted by Virat's fans? Since 2013 when Anushka and Virat's relationship came under the spotlight, not only fans but also celebrities have taken a dig at her. A lot of memes, GIF's and jokes went viral.
But, yesterday after the maiden win in ODI series on South African soil, captain Virat Kohli thanked wife Anushka and credited her for the success and being a pillar during tough times.
He even added on the closing ceremony that, "People who are close to me deserve a lot of credit. My wife has kept me going throughout the tour. I am grateful for that. Obviously, you want to lead from the front, and that's a wonderful feeling."
After this sensational win of 129 runs off 96 balls and creating a record of becoming first ever from India to win an ODI series against South Africa on their soil, wife Anushka took to Instagram and shared a series of pictures, captioning it 'What a guy'
Past instances when Anushka was targeted
Year 2014- England
After the tragic loss in five-match test series against England in 2014, Anushka was blamed yet again for Virat Kohli's failure with the bat.
This troll did not upset her in a negative way but rather she took it in a positive way and underwent a lot of training make sure beau Virat comes back to form.
She was criticized for Virat's duck in ODI against England, despite the fact that she was in India during the match.
Year 2015-Sydney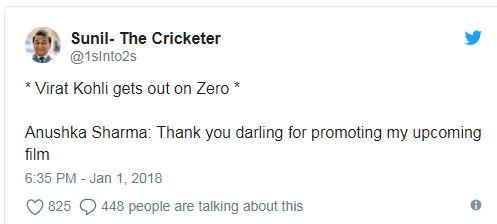 In the year 2015, when India lost the World Cup in the semi-final, many blamed Anushka for being a distraction. She was even called bad omen and bad luck.
Jibes like "I knew Anushka landing up in Sydney was a bad idea! #AUSvIND #CWC15," a female user wrote.
Even a few people said that Anushka's made the biggest blunder of her life by going to Sydney. They even said, "Ab poora desh nahi maaf karne waala! ??"
Year 2018: South Africa

On January 21, team India lost a match against South Africa in in Johannesburg. He bowled out after scoring just five runs.
The newlyweds Viruska were together in Johannesburg after vacationing in Cape Town. And soon after India lost, Twitter once again lashed out on Anushka Sharma and blamed her for Virat's on-field performance.
When trollers did not forgive Anushka, Virat took a stand for his lady love and said, "Shame on people for trolling @AnushkaSharma non-stop. Have some compassion. She has always only given me positivity."