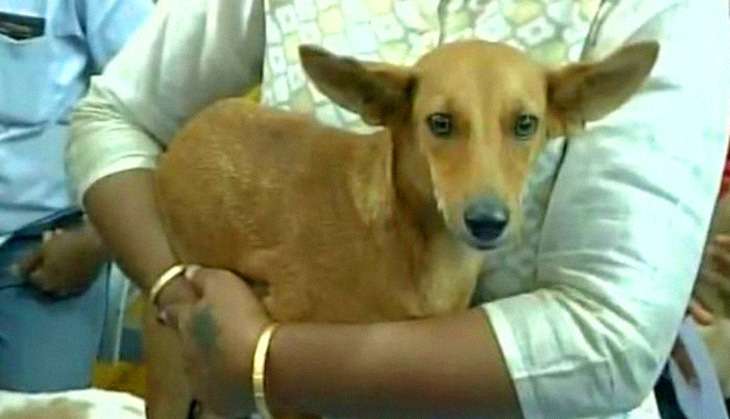 A video shot in Hyderabad that shows boys setting three puppies on fire has resulted in a case being filed by the police based on a complaint by animal rights activists.
The video shows the boys tying the puppies together, covering them with dry grass and twigs and then setting them on fire. The boy shooting the video is heard urging his friends to start the fire, according to NDTV.
Animal rights activists Shreya Paropkari and Jayasimha Nuggehalli said in their police complaint that the boys "gathered flammable material and burnt the puppies alive and killed them. One of the perpetrators recorded the entire incident and is heard instructing and instigating the other culprits to set the fire."
The Hyderabad police said that they have registered a case after the compliant. "We have started investigating. It is a very sad incident. We will definitely ensure the culprits are punished for such a horrendous act," said a police officer.
Jayasimha Nuggehalli, country director of Humane Society International, said: "We must conduct a psychiatric test on these juveniles to understand their backgrounds, as more often than not, most juveniles who abuse animals, later tend to abuse humans."
In another video shot in Hyderabad, a man is seen taking aim at a dog and shooting it dead.
Two weeks ago, two medical students in Chennai threw a dog off the roof of a building. The dog survived, and is now in an animal shelter.