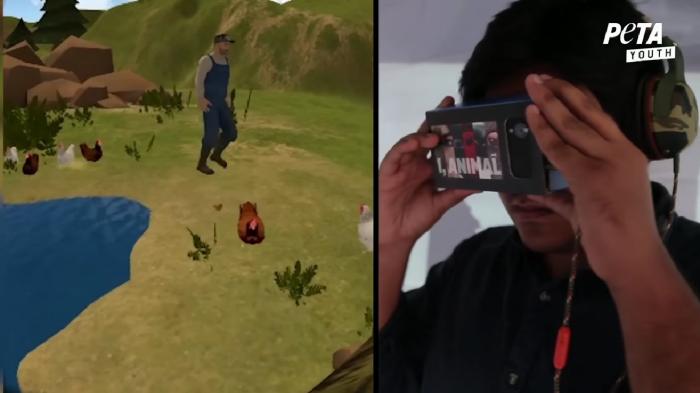 Most of us enjoy some chicken on our plates. But have you ever wondered what it feels like to be a chicken? Have you ever stopped to think of how they spend their time? Well, now you can.
PETA Youth has released an innovative project called the - 'I, Chicken'.This is a wireless virtual reality (VR) experience, which uses the latest VR viewers technology to enable users to live like a chicken.
You can now see the world through the eyes of a chicken. Doesn't that sound exciting?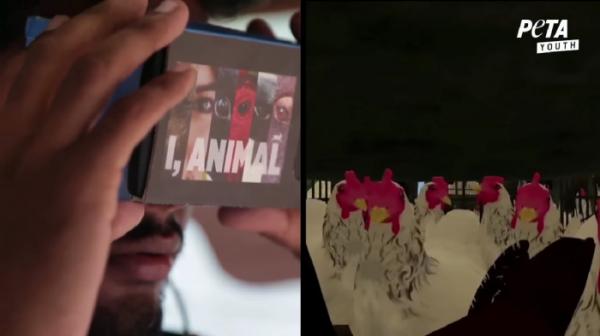 What more, through this project one can experience the pain, fear and anxiety that these farm birds go though as they struggle to live. While most people find them cute, others barely hesitate to slaughter one of these feathered creatures for food.
Also read- [Video]: after watching this disturbing footage you may boycott Hermes bags forever
Using this PETA virtual reality project, participants can now roost in trees, socialise with other chickens and enjoy a dust bath - at least until the truck comes to take them to the slaughterhouse.
What the video here:
According to PETA, in just three short minutes, students are sure to develop a newfound understanding of our feathered friends.
The project will reportedly soon be taken to college campuses across the nation for the students to indulge and learn from the experience.
Also read: Danish Zoo dissects lion in front of gasping children, gets social media hate
Also read: Have you ever seen a Great Indian Bustard? Chances are you never will