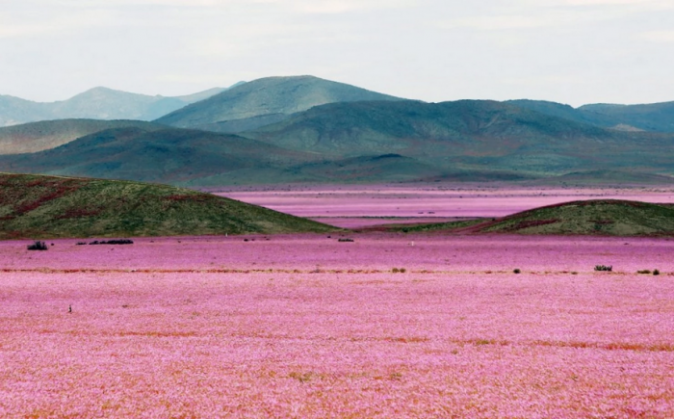 Usually, this region can boast of only few shades of brown colouring its landscape. But the driest place on Earth - the Atacama Desert - has turned into a bewitching sea of pink flowers since March.
The miraculous bloom in the desert, primarily located in Chile along the Pacific Ocean, is the result of heavy rains which hit the region in March and August this year.
This phenomenon, however, is not new to the region as these wild malva flowers generally bloom in the region once every five to seven years. But it was this one day in March which drastically changed the landscape.
The day brought 0.96 inches of rain to the wasteland which usually receives an average rainfall of 0.07 inches in a year. The desert saw a remarkable downpour after 14 years and the last time these wild malva flowers carpeted the entire region was nearly two decades ago.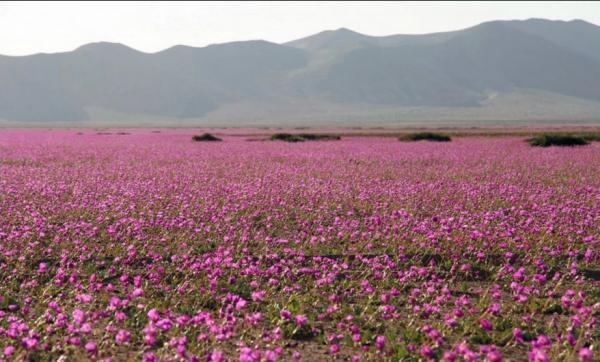 What is more surprising is that the flowers are blossoming at that time of the year when temperatures top 40 degrees Celsius.
A result of EL Nino
Experts are terming the extravagant ecological event as the softer side of El Nino - the disruptive weather phenomenon which has played havoc in the Pacific region and caused droughts and floods in various parts of the world.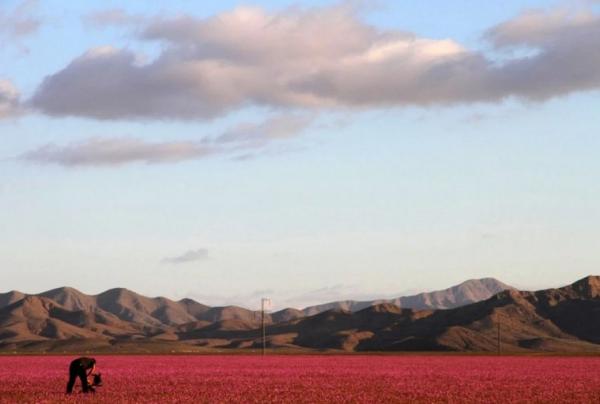 The region has seen a 40 per cent increase in tourists since the flowers began blooming. According to media reports, an estimated 20,000 tourists are expected to travel to Atamaca Desert to witness the spectacle which will reportedly continue till November this year.
But what remains as an irony is that the same El Nino which caused the gorgeous blossoming took 25 lives and left thousands homeless in this region this year.