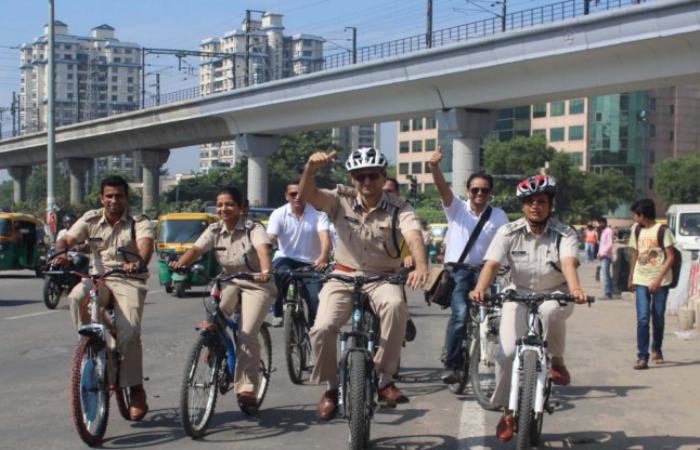 Delhi observed a car-free day on 22 November. Did this have any effect on the world's most polluted city? Read on to find out.
According to the Centre for Science and Environment (CSE), there was a significant drop in ambient pollution on 22 November. As per CSE estimates, there was "a dramatic difference between particulate pollution on the 4 km car-free stretch in Dwarka (sectors 3-13 and sectors 7-9) on 22 November and the heavy traffic stretch between Dhaula Kuan and Patel Chowk after the event."
In their observations, based on the ambient monitoring done by the Delhi Pollution Control Committee (DPCC), the CSE said there was a "significant reduction in overall ambient pollution level".
According to the Indian Express, PM 2.5 level was recorded at 335 microgram per cubic metre in the car-free stretch - in comparison to the levels of 645 microgram per cubic metre recorded between Dhaula Kuan and Patel Chowk. PM 2.5 levels saw a 21 per cent drop on 22 November.
"This initiative by the Delhi government has helped to prove once again that if the number of vehicles are controlled, pollution levels can be lowered significantly. This public awareness campaign must spur car-restraint measures to control pollution during winter," CSE Executive Director Anumita Roy Chowdhury told the Indian Express.