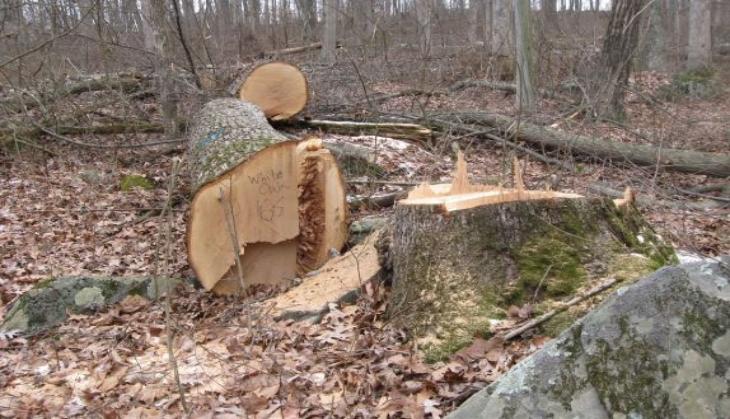 The Telangana government has come up with a policy which is bound to draw environmental activists' ire across the country. The state government has reportedly simplified the procedure to get permissions to fell trees, apparently to ease businesses in the state.
What is the new procedure?
As per a Times of India report, as per the new procedure, applicants seeking to fell trees will get online permission within seven days of applying for it.
The higher authorities can reportedly initiate an action against the divisional forest officer or the designated officer if he fails to grant the permission within the given time.
Further, if the officer does not attend to the request within three days, the applicant can reportedly cut the trees as a permission will be deemed to have been accorded, though he won't be allowed to transport the felled tree in that case.
To compensate for the felled trees, however, the applicant is required to plant double the number of trees cut down. In case the the person fails to follow the procedure, it is the responsibility of the forest department to plant the trees and recover the cost from the applicant.
As per the news reports, the procedures have been put in place for industries under the Telangana State Industrial Project Approval and Self Certification System (TsiPASS).
A person, firm or company intending to fell a tree existing on patta land or government land in order to establish a new industry under TSiPASS will reportedly have to apply online or under a common application form along with a security deposit under the WALTA Act 2002.
The applications will then be sent to the divisional forest officers and an intimation will be sent to the applicant via an SMS alert to the registered mobile number. The applicant can also monitor the status of the application online.
For inspection of the site, an amount of Rs 50 per tree for urban residential and institutional areas and Rs 100 per tree for commercial areas would be collected.
The applicant has to give the list of trees existing in the proposed land and the tress proposed to be felled in the common application form.
If the proposed site happens to be in a forest, prior permission is needed from the central government to convert forest land to non-forestry use.