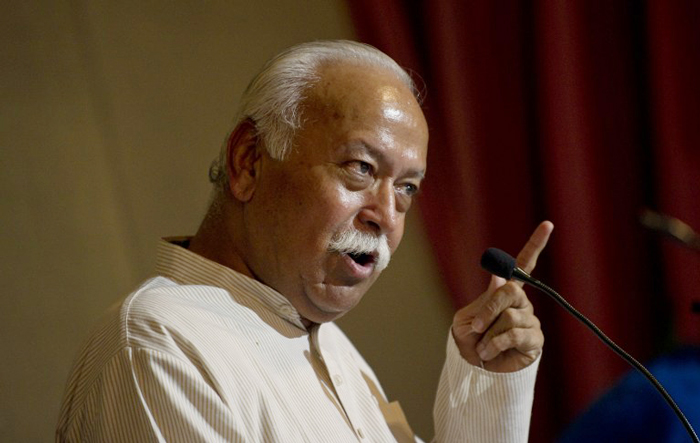 Members of the Rashtriya Swayamsevak Sangh (RSS), led by their national communications head Aniruddha Deshpande, visited the director of the Indian Institute of Management Bangalore to 'correct the narrative' built around the Sangh, reports The Economic Times.
The RSS team was there as part of its public relations department's Jan Sampark initiative in a bid to 'understand' the work of the institute better and change the perception of the RSS within it, said Deshpande.
"Three or four of us met the IIM Bangalore director last week," said Deshpande. "This was just about getting to know the institute and its activities and apprise it of our activities as a social organisation. There was no special agenda or anything. Nor do we want anything in return. We keep meeting eminent people and also engage with educational institutions."
RSS teams have lately been visiting the heads of various institutions around the country to change perceptions of the Sangh in the minds of influential educational authorities.
"I visited IIT Delhi last year. We have also met the vice-chancellors of different universities in Rajasthan, Madhya Pradesh and Kerala," said Deshpande. "Going to educational institutions is just to understand what they are doing, the programmes being conducted and taught and the student response to those. We also meet doctors, lawyers, college principals, heads of the likes of Rotary and Lions clubs and even editors as part of our efforts at Jan Sampark - reaching out to people from all walks of life."