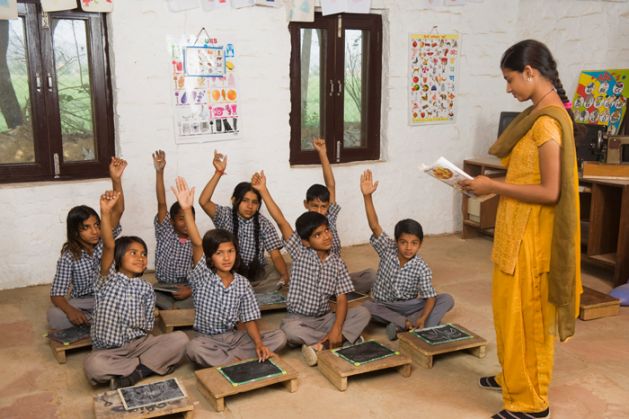 If the RSS had its way, school children in cities would have 12-hour workdays so that they could learn languages, save their working parents the headache of homework and tuition, and participate in what are now the extra-curricular activities of arts, crafts and sports, reports The Indian Express.
Vidya Bharati, the education wing of the Hindu nationalist RSS, sent this suggestion to the HRD ministry which had invited recommendations for a new educational policy.
The focus of the Vidya Bharati's suggestions is the 'Indianisation of education' and it proposes that children learn Sanskrit from the middle school onwards so as to make them familiar with most Indian languages and not require "the assistance of foreign words".
The proposal is not entirely against foreign languages, however. It suggests setting up a linguistic university to learn Indian and foreign languages. "It's easy for children to learn languages in childhood. That's why they should be taught various languages - their mother tongue, Sanskrit, Hindi, English and regional languages."
However, such intensive language training will not be possible within the framework of the current six-hour school timings, said the proposal. ".schools should run at least for eight hours which is the minimum an employee spends in an office," the note said, ideally from 7.30 am to 7.30 pm, which would have the added benefit of easing the stress of harassed working parents who would no longer have to worry about homework and tuition.
Longer school hours would also mean that activities such as art, dance, music and sports, which are currently considered extra-curricular, will be able to be included in school curricula.
However, boys and girls should not spend 12 hours a day with each other, said the proposal, which would make co-education out of the question. "At a time when the co-ed schools face numerous issues, 12-hour classes cannot have both girls and boys together," the proposal said.