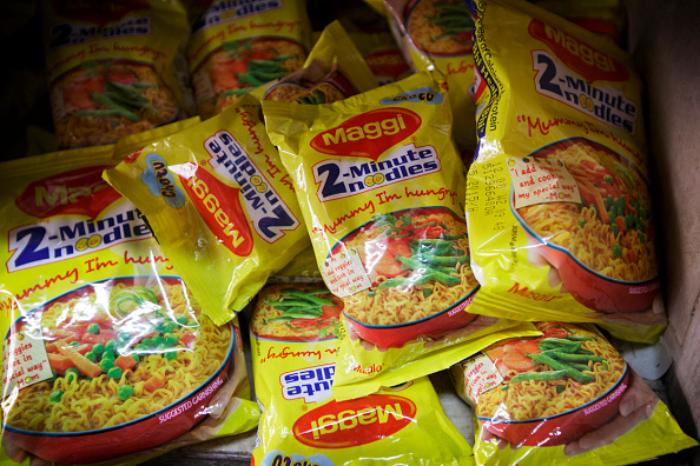 The apex consumer court on Thursday ordered testing of 13 samples of Maggi noodles to ascertain the claims made in the Centre's Rs 640 crore suit against Nestle India alleging unfair trade practices in relation to lead and MSG content in the product.
A bench of National Consumer Disputes Redressal Commission (NCDRC) directed that the samples be sent to Central Food Technological Research Institute, Mysore, after verifying the seal and samples.
Earlier the company was given a chance to go through the samples collected by the government authorities and it cleared 13 out of 17. The bench headed by Justice V K Jain has sought reports of the test from the institute within four weeks.
It also directed that a local commissioner at Lucknow would collect 100 Maggi samples from Nestle godown there for testing and fixed the matter for further hearing on November 23.
In its petition, the Department of Consumer Affairs has alleged that Nestle India had "indulged in unfair trade practices by false labelling of Maggi Noodles in as much as it states 'No added MSG' prominently on packet, despite presence of MSG." Monosodium glutamate is a salt used in the food industry for enhancing flavour.
The department has also alleged that the company sold "defective" goods to the public by selling Maggi noodles with the presence of lead and MSG and indulged in unfair trade practices by offering for sale Maggi Oats Masala Noodles with Tastemaker without risk assessment and product approval.
It also sought a direction to the company to recall all "defective" and "hazardous goods" with respect to Maggi noodles with Tastemaker in all its variants and Maggi Oats Masala Noodles with Tastemaker, and sought a direction to it for issuance of corrective advertisement to neutralise the effect of the misleading advertisements.
"This commission be pleased to direct the opponent company to remove 'No added MSG' from the packets and labels of all the variants of Maggi noodles... This commission be pleased to direct the opponent company to ensure strict compliance with labelling regulations for its entire range of products," the department's complaint, filed before the commission,said.
-PTI