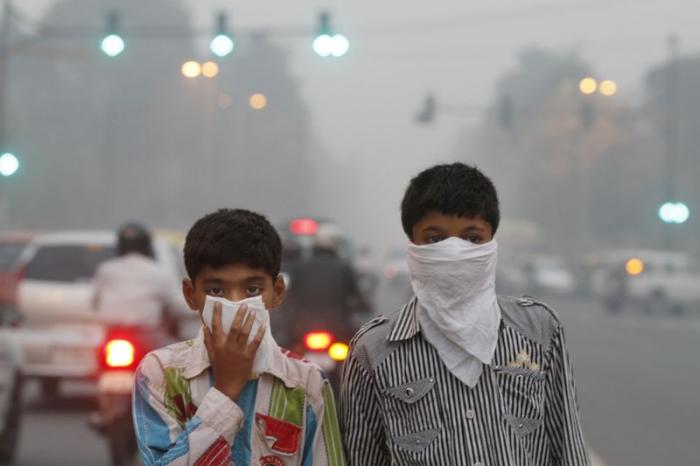 The national capital is grappling with its the foul air. While politicians and residents alike are scrambling for face masks, air purifiers, the Delhi government is putting forward multiple suggestions to reduce pollution levels. However, you might be surprised to know that the pollution levels in the capital are in fact, not as bad as last year.
According to a report published in the Hindu, project director of the System of Air Quality and Weather Forecasting Research (SAFAR), Gufran Beig, said on 6 December that the levels of the dangerous fine particulate matter PM2.5 had not reached the levels seen till the first week of December in 2014.
"The PM2.5 levels are hovering between 180 and 200 micrograms per cubic metre. It doesn't mean that air quality is good, but it is relatively better than last year," said Dr. Beig told the daily.Dr Beig said that a lot of the current focus around air quality was a result of the increased levels of awareness this year.
The reason we're seeing slightly better air quality this year is because of the relatively warmer temperatures and high winds. Had the temperatures dipped further, pollution would have gone up - worsening the air in the national capital even further.