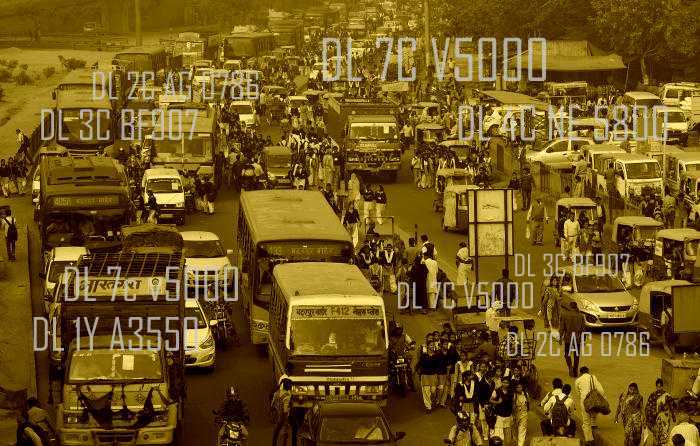 An study conducted by IIT-Roorkee, the University of Minnesota, and the University of Surrey, has shown that emissions from vehicles in Delhi have increased up to three times between 1991 and 2011. According to the study - which was conducted between 2008 and 2015 - these emissions could rise by up to 19 times by 2020.
Also read: 15 questions for the AAP govt on Delhi's new odd/even formula for vehicles
The study attempted to record variations in various vehicular pollutants over 20 years. According to the study, the city might see greater pollution from buses - which could be a major transport option in the years after 2015.
The rise over the years
The emissions from private vehicles (two wheelers and cars),which are falling under the odd-even formula of Delhi government, have increased by 2-13 times in 2011 and 2-16 times in 2015 over 1991 levels, the study says.
The emissions include toxic gases like carbon dioxide, hydro carbons, PM10 (particulate matter), formaldehyde among others.
Heavy-duty commercial vehicles (HCVs) were found to have emitted nearly 46 per cent of all particulate pollutants in 2015.
Diesel cars were responsible for 10 per cent of such pollution in Delhi.
Cars (30-34 per cent) were found to be producing the highest CO2 emissions during 2011 to 2015.
Pollution in Delhi has raised an alarm across the globe, with experts urging that immediate action be taken to combat the rising levels.
Also read:
Former Delhi CM Sheila Dikshit endorses Arvind Kejriwal's odd-even formula, but has a few suggestions