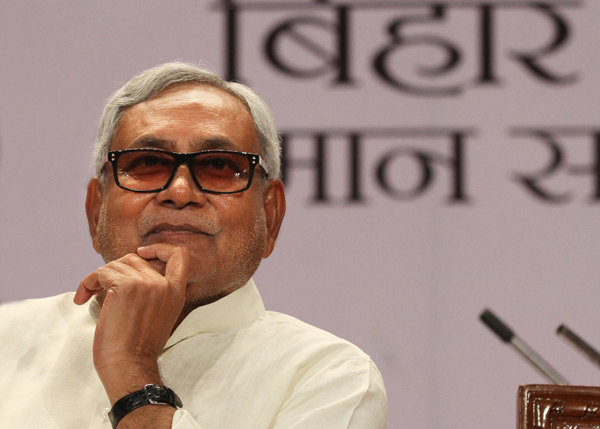 Bihar Chief Minister Nitish Kumar kept one of his seven election promises on Monday when the state cabinet cleared a proposal to reserve 35 per cent of all government jobs for women, reports The Telegraph.
This means that from now on, women will fill 35 per cent of all vacant posts in government.
As of now, government job reservations include 16 per cent for scheduled castes, one per cent for scheduled tribes, 18 per cent for extremely backward classes, 12 per cent for other backward classes and three per cent for women, making a total of 50 per cent of all government jobs.
The new reservation for women will now take up 35 per cent of vacant posts in the remaining 50 per cent of general category government jobs. That is to say, if there are 100 posts available in the general category, 35 will be kept aside for women.
Before the Assembly elections, Nitish Kumar had reserved 35 per cent of posts in the police constabulary for women, as well as 50 per cent in panchayats and local civic bodies.