Before we say anything else, here's a thank you to Shashi Tharoor as he continues to fight the good fight. Tharoor has spoken up for the LGBT community in India over a new Change.org petition seeking decriminalisation of "unnatural sex", or the removal of Sec 377 of the Indian Penal Code.
"Your sexual preferences, sexuality, and partner should be your choice. Unfortunately, Indian law doesn't think so. Section 377 of the Indian Penal Code gives the state the authority to investigate what's happening in your bedroom," reads the petition.
This comes after the Congress leader put forth a private member's bill seeking the same in the Lok Sabha, which was defeated moments into being introduced with BJP MPs voting against it in large numbers. But hope springs eternal, especially if Tharoor continues to back the rainbow community so fervently.
While the rejection of the bill shows a clear lack of empathy in our ministers, the rest of India has been increasingly progressive when it comes to the most ostracised of the LGBT - the Transgenders.
Also Read: After losing parliament vote, Tharoor directly appeals to people to decriminalise homosexuality through a Change.org petition
India - Third sex in the fray
On 15 April 2014, the Supreme Court ruled that transgenders are a legally recognised third gender. In December 2015, an Odisha Financial Services government officer born Ratikanta Pradhan came out as Aishwarya Rutuparna Pradhan. Aishwarya admits that the SC's acceptance encouraged her to embrace her true self.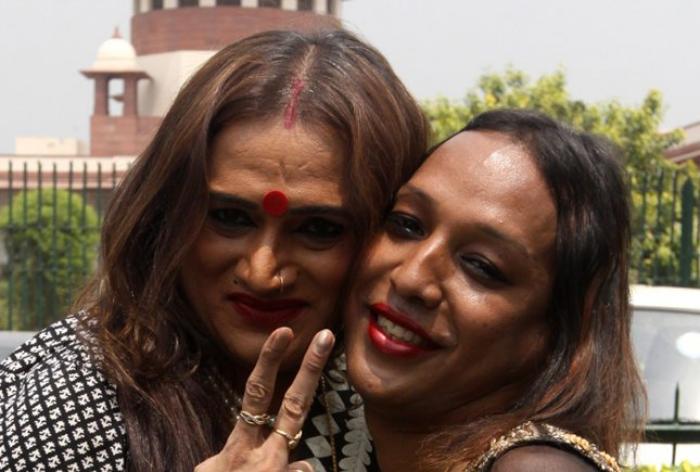 In November, the Kerala government unveiled a first of its kind Transgender Policy, which not only extends transgenders much needed respect, but also aims at ending the stigma that the community faces. Across the border, in the same month, Tamil Nadu got its first transgender police officer, K Prithika Yashini.
But possibly the most empowering story to emerge from this pool of progressing transgenders is that of Manobi Bandopadhyay. In June 2015, Bandopadhyay became the first ever transgender college principal, posted at Krishnagar Women's College in West Bengal's Nadia district. The Bengal government has also announced the formation of a transgender development board with Prof Bandhopadhyay as its VP.
"I have reached this position on the strength of my ability to pass the interviews by the College Service Commission. The appointment has nothing to do with me being a man, woman or from the third sex," the 50-year-old told PTI.
Full respect, ma'am.
While India takes baby steps to recognise, reach out and respect the LGBT community, the world has taken leaps in terms of finally acknowledging rainbow pride.
USA - marriage equality wins
On 26 June, 2015, same-sex marriage was legalised in the USA after the Supreme Court ruled that it is a violation of the Fourteenth Amendment to the United States Constitution to stop people from marrying their loved ones.
Recently, in December, the US Food and Drug Administration lifted the 30-year-old lifetime ban on blood donations made by men who have sex with men (MSM). However, the clincher remains that these men would be required to not have had sex with another man for a minimum of one year prior to donating blood.
As absurd as it sounds, it most definitely is a start. And as far as starts go, Caitlyn Jenner set a great example for Americans this year by going from being the Bruce Jenner of US' 1976 Olympic win, which comes with a huge masculinity tag, to the confident witty woman that she is today. Not only did she warm us towards the Kardashians for standing up for their father, she also encouraged debate, and registered a rethink about the legalities of being a transperson in the US.
Ireland - Restoring faith in humanity
The people of Ireland deserve a standing ovation. Why? Because in May 2015, a whopping majority of 62% Irish voters voted in favour of marriage equality, thereby resulting in a sea of wedding pictures, following the verdict.
In complete contrast, Slovenia, on 20 December, despite being only the second country in the world to host a referendum for the issue, turned down a law that allowed same-sex marriage. According to CNN, two-thirds of the 36% of Slovenians who voted, chose to overturn the progressive law.
Look up towards Ireland, Slovenia.
Italy - Prioritise human rights, Europe says
On 21 July, 2015, the European Court of Human Rights demanded that Italy stop violating the right for people to marry whoever they wish, regardless of sex. Italy is the last major Western European country to not recognise same-sex couples legally.
But in a positive twist of sorts, on 23 December, an Italian woman in a same-sex relationship was allowed by the court to adopt her partner's biological child. Her partner has given birth by way of artificial insemination. The Italian government is now apparently working on a law that would allow LGBT couples to adopt their partners' child.
Nepal - Tiny, but with a big heart
The mountain nation is probably tinier than most Indian states, and yet, when it comes to LGBT rights, Nepal is far ahead of the curve.
Soon after the end of monarchical rule in 2007, Nepal was fast to legalise homosexuality. On 10 August, 2015, the country followed up on these laws and started issuing passports to transgender people.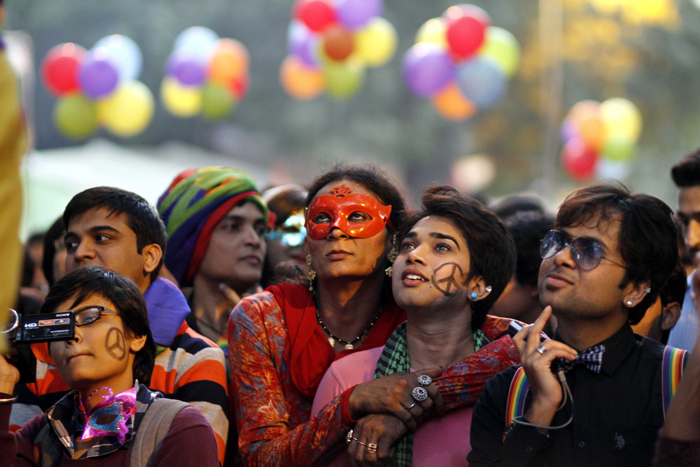 The world has started focussing on adoption and marriage for same-sex couples while India struggles to give them basic recognition. While we appreciate the newly established focus on 'T', the 'LGB' continue to feel rather left out in the country.
Give us 2016, India. It's our moment to shine.