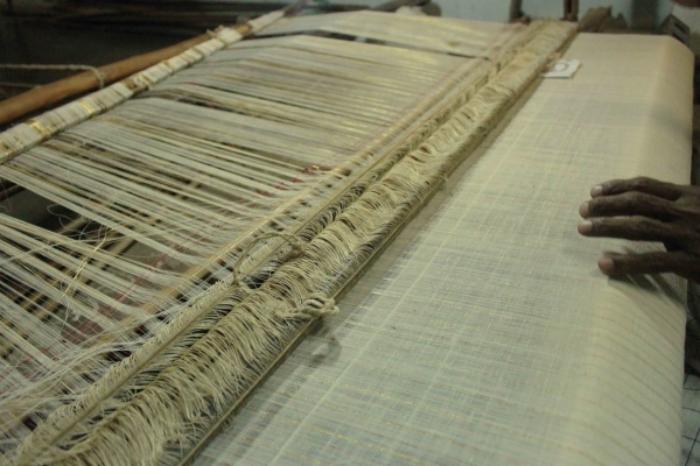 Kota, widely known for its khadi production, is ready to increase the fabric's production as the Central Khadi Board has decided to provide small-scale khadi industry weavers with the latest spinning wheels.
In a bid to increase the productivity of the khadi industry, the Central Khadi Board has modernised the original charkha. According to sources, the old patterns have been overhauled and the new equipment is sure to increase productivity in minimum time.
"The central board is sending equipment worth Rs 80 lakh. These will be provided to the weavers at a very low price. We will distribute machines only after further directives from the board," said Giriraj Prasad Sharma, manager (production), Hadoti Khadi Gramudyog.
At the Hadoti Khadi GramUdyog in Kota, a total of 60 amber spinning wheels have already arrived and these will help weavers, especially those weaving cotton threads from raw cotton.
The machines will also be installed at the Laadpura plant in Kota.More than 500 weavers from Kota, Bundi, Kapren, Seeswali, Maangrol, Ranpur, Baasi, Dugri, Saangod, and many other villages that are associated with the Haroti Khadi Gramudyog will benefit from this move.
The centre produces almost Rs 75 lakh worth of khadi and supplies it to different parts of the country. Of this, Rs 20 lakh is paid to the weavers who prepare cotton threads, khadi clothes, blankets, carpet, woollen clothes and Kota Doriya saris.