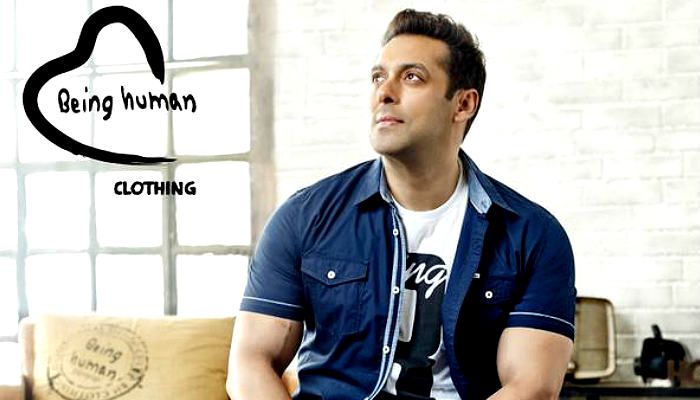 The phrase 'Being Human' has got a new meaning with Bollywood actor Salman Khan, at least in India. However, this Salman Khan's foundation has now built its own identity which is separate from the actor's name. For all those who don't know what 'Being Human' is, beyond Salman Khan, here follow a few facts about the organisation that might help you:
Inception
Established on 28 July 2007, Being Human is a charitable trust working for the underprivileged, majorly in the sector of health and education. In it's seven years of existence, the trust has partnered with various other organisations to work for the betterment of the society. Akshara High School, Aseema, Fortis Foundation, Suzuki Motorcycle, The Max Foundation and Marrow Donor Registry, India (MDRI) are just a few names.
#BeingHuman - The Salman Khan Foundation donated a Heart Echo Machine to ( cont.) https://t.co/3PcqnpZc5O pic.twitter.com/pJ02fvoe6T

- Being Human (@tweetbeinghuman) September 5, 2014
Partners
As of now, the foundation has ventured into four products viz. Being Human Art, Being Human Merchandise, Being Human Gitanjali Gold Coins and Being Human partners with Marrow Donors Registry India (MDRI).
Into fashion world
Out of all the products, Being Human Merchandise has come out to be the largest fruit bearing tree for the trust. The first ever fashion show for the brand's clothing line was done in 2009. It registered itself in the history of fashion world for having the biggest line-up of celebrities walking the ramp.
However, it would be interesting to know that although the clothing line got established in 2009, the popular Being Human T-shirts came into existence a year later in 2010.
Remembering #MotherTeresa on her Birth Anniversary #BeingHuman pic.twitter.com/uB4abYmuYB

- Being Human (@tweetbeinghuman) August 26, 2014
Achievements
According to various media reports, the foundation has so far managed to disburse Rs 42 crore in the last three years.
As per the 2013-14 annual report of Mandhana Industries Ltd. (Being Human's apparel partner), there are 17 company-owned Being Human stores, six franchised outlets, 99 store-in-stores, 60 distributors that feature the brand and 100 international outlets that sell Being Human apparel.
After the devastating Nepal earthquake, rumours erupted that the Being Human foundation has donated money to the victims. However, the news was squashed officially as Being Human stated that the trust currently operated in India only.
-- Text by Vineeta Kumar