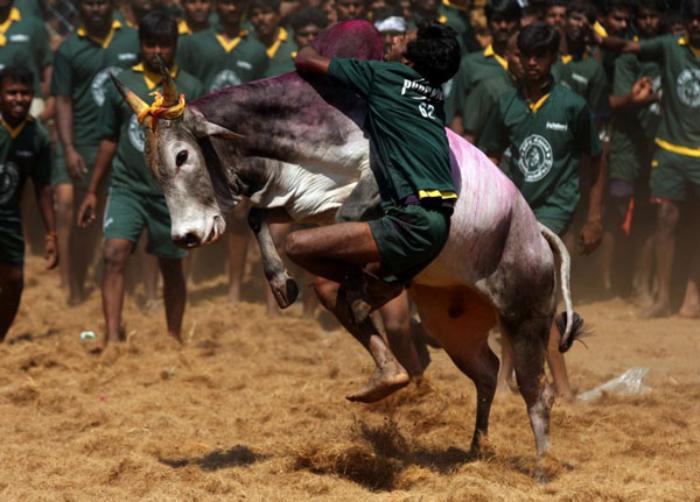 The Supreme Court has dismissed petitions supporting bull-taming sport Jallikattu in Tamil Nadu.
The apex court had earlier agreed to hear an intervention application filed by four persons said to be affected by the apex court stay on Centre's notification allowing Jallikattu.
The petitioners, represented by advocate N Rajaraman, made an urgent mention before a Bench of Justice Dipak Misra and NV Ramana at 2 pm.
It was argued that the stay has struck "a mortal blow to the religious faith of devotees of Lord Shiva." The petition said the stay order was most inopportune as all the arrangements for the Jallikattu festivities were over.