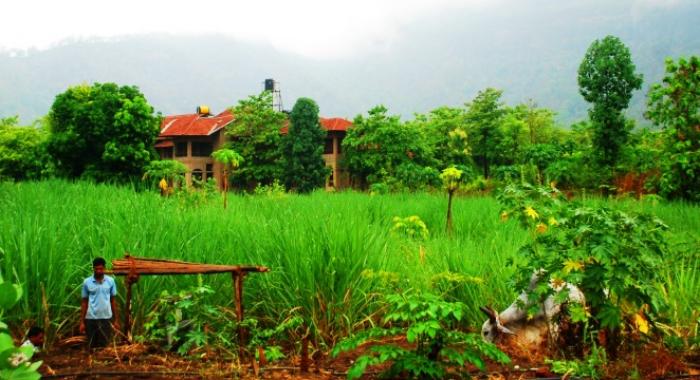 Iskcon Govardhan Eco Village will hold a two-day conference from October 31 in nearby Palghar district to find integrated, sustainable and eco-ethical solutions for the management of food, water, energy and waste.
The main objective of the conclave is to pool in ideas on integrated sustainable solutions from renowned speakers and practitioners and cast them into working solutions for a sustainable and synergistic future of mankind, according to release issued by Indian Society for Krishna Consciousness (ISKCON) here.
The conference will be held at Iskcon Govardhan Eco village near Manor in Palghar - a model farm community and retreat center - to highlight the importance of spiritual ecology and the need for people to live in harmony with themselves and nature, ISKCON spiritual leader Radhanath Swami Maharaj said.
By blending the practicality of modern science, this Eco village showcases a wide range of activities which forms the model for sustainable and eco-friendly development, it said.
Experts from the corporate world, spiritual leaders and politicians at the conference would discuss various issues related to rising population, urbanisation and environment.
The event opening speakers include ISKCON spiritual leader Radhanath Swami and Railway minister Suresh Prabhu, while environmentalists Vandana Shiva and Claude Alvares, Water conservation expert Rajendra Singh and industrialists Ajay Piramal and Hrishikesh Mafatlal are speakers for plenary session, the release said.
The closing session will feature Union Minister for Rural development and Panchayatiraj Sudarshan Bhagat and politician and former IPS officer, Kiran Bedi.
-PTI