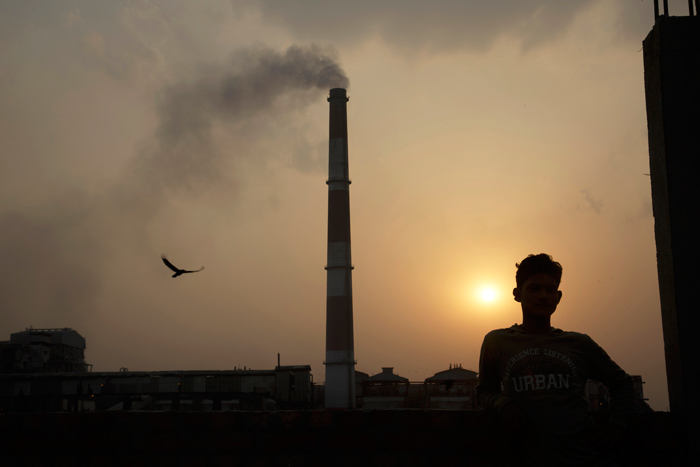 India's greenhouse gas (GHG) emission in 2010 was more than 2,000 million tonnes of CO2 equivalent with the energy sector being the prime contributor - reports the first Biennial Update Report (BUR) submitted by India to the United Nations Framework Convention on Climate Change (UNFCCC).
India submitted the report to the UNFCCC to fulfill its reporting obligation under the convention - which asks countries to periodically provide information in the form of their national communication.
The BUR said India's per capita GHG emission in 2010 was 1.56 tonnes of CO2 equivalent, which is less than one-third of the world's per capita emissions and far below that of many developed and developing countries. According to a statement from the Ministry of Environment and Forests:
"As per the BUR, India emitted 2,136.84 million tonnes of CO2 equivalent greenhouse gases in 2010. Energy sector was the prime contributor with 71 per cent of total emissions in 2010".
The energy sector includes electricity production, fuel combustion in industries, transport and fugitive emissions. While industrial processes and product use contributed eight per cent, agriculture and waste sectors contributed 18 per cent and three per cent, respectively, to the national GHG inventory.
According to the BUR report, "a reduction of emission intensity of GDP by about 12 per cent between 2005 and 2010 has been achieved against our voluntary pledge to reduce the emission intensity of its GDP by 20-25 per cent by 2020, compared with the 2005 level."
"Around 12 per cent of emissions were offset by carbon sink action of forests and croplands, considering which the national GHG emissions are arrived at a total of 1,884.31 million tonnes of CO2 equivalent," the statement said.