At the dawn of the 18th century, when India was in the throes of conservatism and ritualism, women were deprived of their basic rights and compelled to restrict themselves within four walls.
But the early 19th century witnessed a change in the country's social system, when philanthropists like Raja Ram Mohan Roy, Iswar Vidyasagar, Jyotirao Phule and initiated path-breaking reforms for the upliftment of women.
An integral issue addressed during this struggle was of women's education, voiced strongly, thus inspiring innumerable people to think differently.
Deeply influenced by the movement, Dr Dhondo Keshav Karve of Maharashtra, also known as Maharishi Karve, took it upon himself to educate and uplift the status of widows in the country.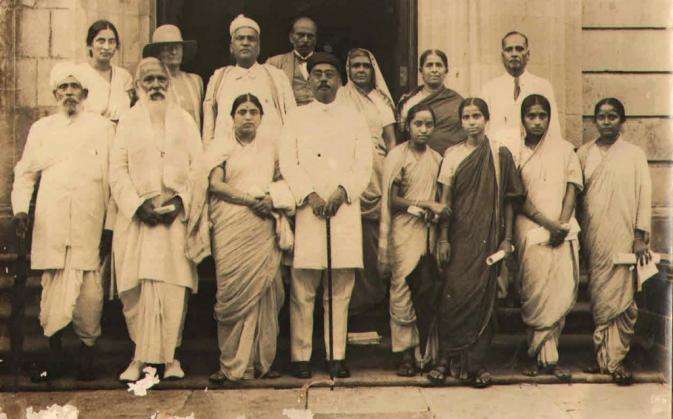 Karve (extreme left), with the first batch of graduating women students in 1921
The idea led to the establishment of the first women's university in India on 2 July, 1916. The year 2016 marks the centenary of this institution which stands as an example of women empowerment in India.
Here are interesting facts about the university:
1) After reading about the Japan Women's University, Karve dreamt of setting up a similar institution for higher education for women in India.
2) In December 1915, Karve, in his presidential address to the National Social Reform Congress in Bombay, announced his decision to set up a women's university.
Convocation March (year unknown) (File Photo)
3) Maharashi Karve established the first women's university in India called 'The Indian Women's University' in 1916 with an enrollment of only five students.
4) Sir Vithaldas Thackersey, an industrialist and philanthropist, donated Rs 15 lakh for its betterment in 1920. To commemorate his donation, the university was later named Shreemati Nathibai Damodar Thackersey Women's University, in the memory of Thackersey's mother.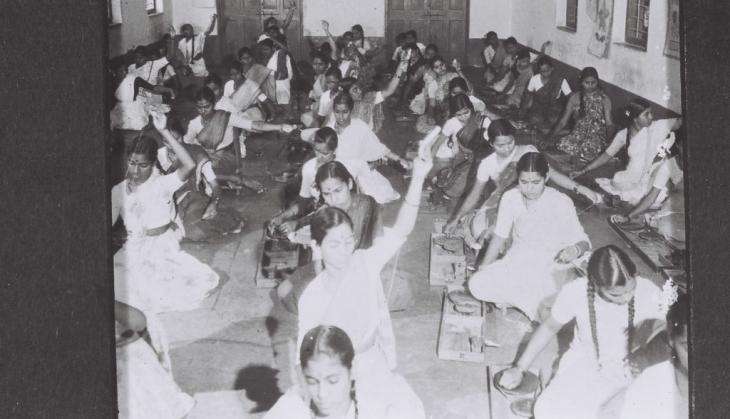 Vocational Training class at the university (File Photo)
5) Gradually, the university flourished and laid the founding stone of its first college in Bombay (Mumbai) in 1936 and got the recognition of a statutory university in 1949.
6) The university that started with only five students has now more than 70,000 students in 26 colleges and 38 university departments and manages three secondary schools for girls.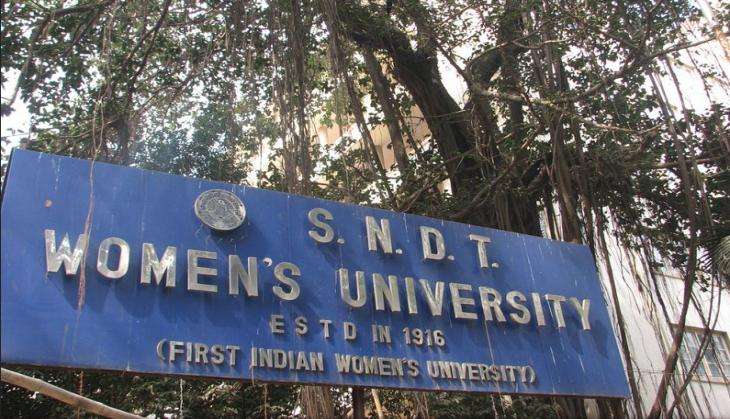 File Photo
7) Its notable alumni include Rani Mukherjee, Sonakshi Sinha, Dr Bharti Vaishampayan (Indian classical music singer), Anita Dongre (designer) and many more.