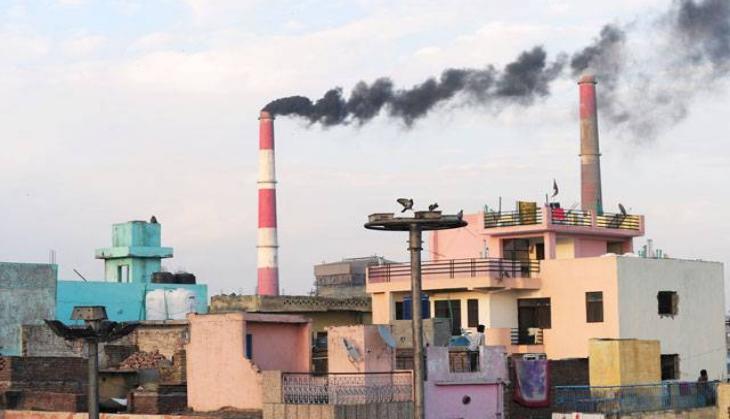 An IIT Kanpur study on Delhi pollution has highlighted the presence of significant traces of fly ash in the air of the capital. But the study has left scientists perplexed as Delhi does not have any big thermal plants.Fly ash is a powdery component released on combustion of coal, especially from thermal power plants. Burning of coal in the open also releases the harmful toxins.
The Delhi government has decided to shut down the Rajghat and the Badarpur power plants following the IIT Kanpur report which said that fly ash was a prominent pollutant in Delhi's air in summers.
While the Rajghat plant was shut down, the latter is partially functional as the emission levels in two units were lower than the permissible levels.
However, the Centre for Science and Environment (CSE), has called for the closure of the plant entirely. The NGO has warned that a fly ash pit, spread over an area of 767 acres, is growing near the plant.
According to the news report, despite the Delhi government writing to National Thermal Power Corporation to shut the plant in Dadri, Gautam Budh Nagar, there has been no response from the Uttar Pradesh government.

Also read: Odd-Even no solution: Pollution actually increased from last year
No particular source identified
The IIT Kanpur report does not identify one particular source of fly ash.
"In summer, coal and fly ash contribute to about 30 per cent of PM10. Unless sources contributing to fly ash are controlled, one cannot expect significant improvement in air quality. It appears that these sources are more fugitive in nature than regular point sources, the report said.
"Probably the major part is re-suspension of fly ash from fly ash ponds (in use or abandoned) which are not maintained properly and become dry in summer. Fly ash emission from hotels, restaurants and tandoors also cause large emissions and requires better housekeeping and proper fly ash disposal," the report stated.
Also read: 10 easy ways to fight Delhi's air pollution
According to news reports, unregulated industries such as pottery that rely on combustion of coal are also to blame.
Further there are illegal industries in northeast Delhi but there has been no particular action taken against them.