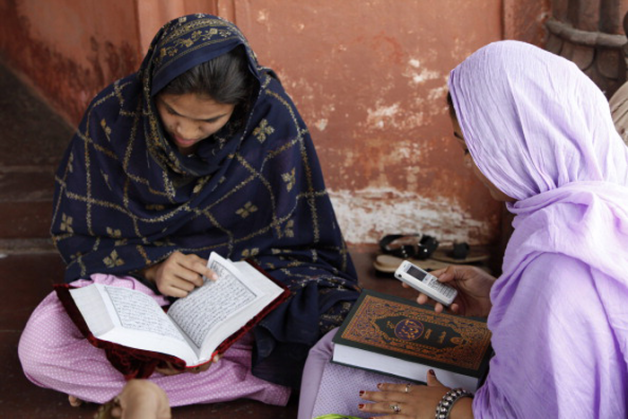 A central government committee looking into the status of women in India has recommended a ban on the Muslim practices of oral, unilateral and triple talaq, and polygamy.
The committee had been set up by the UPA government in February 2012, and was reconstituted in May 2013 under chairperson Pam Rajput, founder director of the Centre for Women's Studies at Panjab University.
The committee's report, filed in October 2015, has not been made public as yet, says The Indian Express. However, the Supreme Court on Monday had given the Centre six weeks to produce this report in connection with a plea it is hearing by a woman from Uttarakhand who had been divorced by triple talaq, which she says contradicts the Constitutional Right to Equality.
According to the report, the practice of talaq renders "wives extremely vulnerable and insecure regarding their marital status".
It recommends certain amendments to the Dissolution of Muslim Marriages Act 1939, suggests the introduction of provisions for interim maintenance, and says that in the event of separation or divorce, payment of maintenance to the wife and children must be made mandatory.
Muslim women's right to maintenance had been recognised in the Supreme Court's Shah Bano verdict of 1985, but this has not been codified in Muslim personal law.
"All judges should be made aware of the manner in which the SC has interpreted the Muslim Law and has safeguarded the rights of Muslim women," says the report.
The report cited several other progressive Supreme Court verdicts, but said: "Such progressive judgments are not known to all judges and magistrates adjudicating over the rights of Muslim women, hence due to ignorance of law many Muslim women are denied of their rights."
The report does not focus only on Muslim personal law, but also on gender-discriminatory provisions under Hindu and Christian laws.
Should the recommendations of the report be implemented, the All India Muslim Personal Law Board has said it would oppose them.
"I have not seen the report, but any suggestion to ban triple talaq or polygamy is not acceptable to us. This will mean direct interference of the government in religious affairs as Sharia (Islamic law) is based on the Quran and Hadith, and its jurisprudence is strong as far as Islam is concerned. This would be against the Constitutional right to freedom of religion," said Kamal Faruqui, a member of the All India Muslim Personal Law Board.