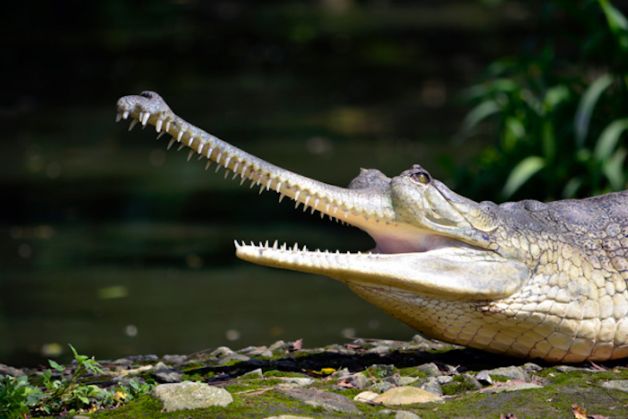 Due to the lackadaisical approach of the forest officers and workers at Kotmi Sonar Crocodile Park in Janjgir-Champa region of Chhattisgarh, almost half a dozen crocodiles have been killed in the last three-four months. They have all been run over by moving trains. On Friday, another crocodile was crushed on the railway tracks.
According to villagers in the vicinity, crocodiles from nearby areas were shifted to a park, which is just about a kilometre away from the railway tracks.
Prabhat Mishra, district forest officer, clarified, "We are investigating how the crocodiles reach the railway track. They could be coming from some other pond nearby."
Kotmi Sonar is popular for its crocodile population. The locals have never been disturbed, till now. The last few years, however, have seen a people-crocodile conflict in the area.
This led to the locals constructing a crocodile park. Almost Rs 1.23 crore were invested in this 200-acre area. About 85 acres are occupied by a pond, which is home to more than 300 crocodiles. The government spends lakhs every year to maintain the park and look after the reptiles.