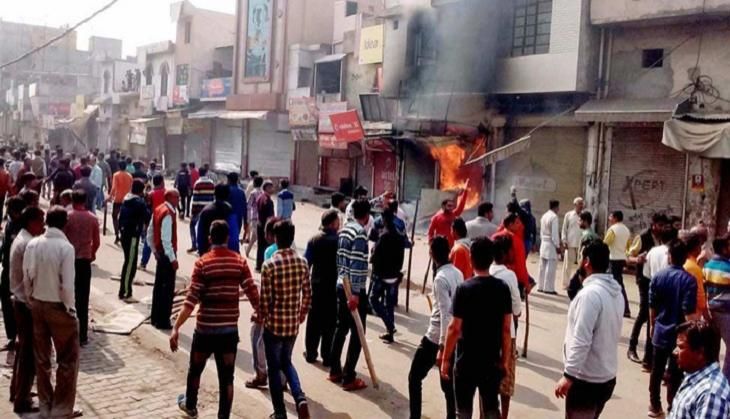 The Jat quota violence in Haryana has had its expected fallout: communities are now divided on caste lines with Jats on one side and other castes on the other. Many non-Jats are shifting their businesses out of the state, non-Jats are uniting against Jats on an electoral level, and age-old communities are withdrawing into their own spheres.
For example, in the municipal committee elections held in Jhajjar in May, only one of the 19 seats was won by a Jat candidate. According to The Indian Express, this is unusual since the Jats are a dominant caste in Haryana and would usually have won between five to seven seats.
"What strength do we have to fight them other than electoral? We have exercised it this time. We in fact ensured that backward caste votes were not split. If a Saini stood up against another Saini, we made one of them withdraw candidature," says advocate Amit Saini, whose house in Chhavani Mohalla was gutted during the violence in February.
According to Ishwer Sharma, the president of the municipal council, the backward castes were united. "It is possible that there was some consolidation among backward castes. They did not let their votes split wherever they had numbers," he says.
This might be one of the reasons why the second phase of agitations by Jats in Haryana which started on 5 June has not been as vocal as the first. There were only 50 people at the designated protest site in Jhajjar, which emptied further by afternoon.
Rohtak-based Vikas Barak whose store was attacked by rioters in February, believes the Jat stir backfired. "What did the community achieve? Just bad name. Today people of other community are not giving houses on rent to Jats. This was never seen in Haryana," he said.
Joginder Singh, the Jat sarpanch of Jondi village in Jhajjar, said: "Politicians on both sides play their game and people die. Haryana has always been proud of the unity of its 36 biradari (communities). Today people are talking about Jats on one side and 35 biradari on the other."
Rohtak SP Shahshank Anand said: "One can't deny that since the February stir, there is a simmering tension among castes and a sort of culture of suspicion has developed. But there are heartening stories of Jats taking shelter in Punjabi homes to escape the backlash. These give us hope."