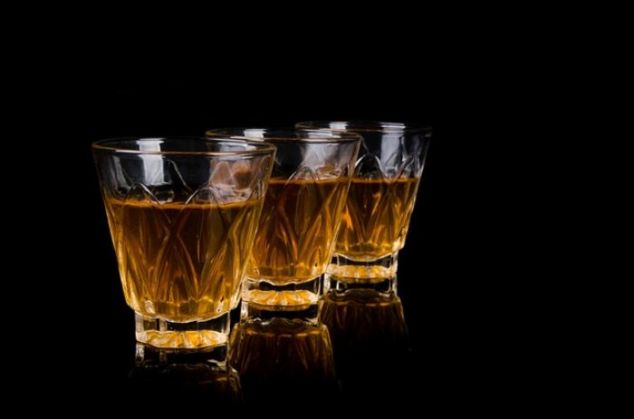 The Bihar government plans to spread awareness about abstinence from alcohol by asking the fathers of children in state-run schools to declare that they will not drink liquor.
There are 73,000 students enrolled in Bihar's primary and secondary schools.
"Since a commitment is made to a son or a daughter, this declaration (by the fathers) could be very effective in enforcing the liquor ban in the state," said Bihar Chief Minister Nitish Kumar on Wednesday.
Nitish Kumar said that Bihar was seeking innovative ways to enforce its liquor ban because the traditional methods followed by other states do not work, says The Indian Express.
"Everyone knows there is home delivery system there (in Gujarat)," he said. "In Gujarat, traders are opposing any attempt to lift liquor ban as the current home delivery system suits them. And people are calling Madhya Pradesh 'Madya Pradesh'," he added. (Madya means liquor.)
The first phase of Bihar's liquor ban prohibits the sale of country-made and spiced alcohol. It will come into effect from 1 April. IMFL will be the target of the second phase of the liquor ban, which is likely to be implemented from September.
"There will be many hurdles," said Nitish. "Let people criticise us, but they cannot know from Patna what kind of social churning this upcoming liquor ban has already started in rural parts of Bihar. This will prove a big tool for women's empowerment. We are engaging students because it would psychologically put pressure on the parents once they would give in writing to their children that they would not drink."