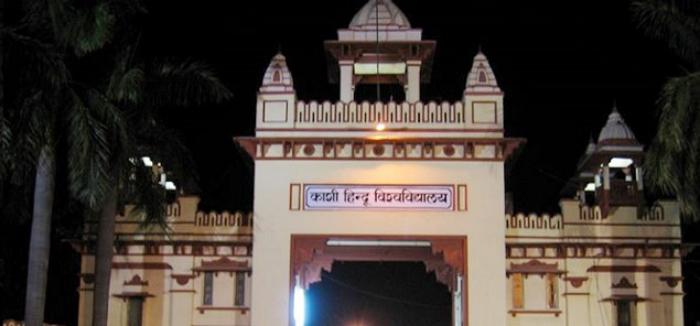 Students at the Banaras Hindu University (BHU) will all be part of an orientation programme aimed at making them aware of "the ill-effects of western culture," reports The Indian Express. This programme has been planned to be part of the university's centennial celebrations and will begin next month.
In the programme, a specially-constituted panel of teachers, students and doctors will "counsel boys against whom complaints of eve-teasing and misbehaviour with girl students" have been reported by asking them to explain "how they would feel if someone indulges in objectionable behaviour with girls in their families".
The idea is to "make students aware of what is right and what is wrong", said BHU's public relations officer Rajesh Singh. "Only laws and rules cannot stop crime against women," he said. "There is a need to also bring a positive change in the youths' mindset."
The programme was announced by GC Tripathi, vice chancellor of BHU, who said occasions such as Valentine's Day, which are part of western culture, "should not be celebrated on the BHU campus".
As part of the programme, professors will visit hostels, classes and campus hang-outs to deliver lectures on "moral values and ethics". Accompanied by members of the proctorial board and "intellectuals from society", the professors will also dine with students in the hostels.
The close to 30,000 BHU students will be warned to "remain alert" about the ill-effects of the western culture such as "live-in relationships" and "misuse of Internet", said Singh.
"A skill development centre has also been established where students will be taught about yoga, meditation and personality development," he said.