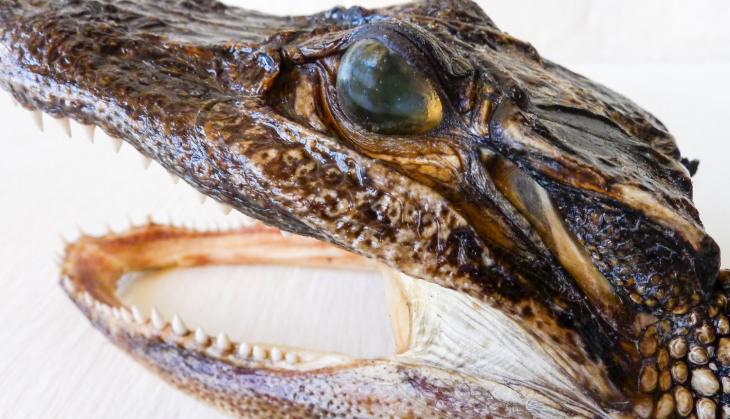 A Delhi-based NGO has alleged that e-retail giant Amazon sells wildlife specimens like sea horses and alligator heads, which are protected under Indian laws.
The NGO, Wildlife SOS, claimed that Amazon was offering an array of wildlife trophies, snares and manuals on hunting - including alligator heads, preserved snakes, butterflies, starfish, rare beetles and seahorses - along with dangerous trapping and killing devices like snares.
It has alleged that traps and snares are being sold on one of the world's leading online retailer's website (Amazon) not just in the USA but also in India where all wild animals are protected under the Wildlife Protection Act 1972 and hunting is illegal.
Wildlife SOS noted that it was "incredulous" that a company like Amazon would list items for sale listed under protected species in India.
The petition
The NGO has launched a petition asking Amazon to stop selling such items that encourage or propagate maiming, hunting and killing of wildlife. The NGO claims the petition has gathered nearly 7,000 signatures, with many vowing to boycott the retailer.
In a statement, Wildlife SOS quoted Women and Child Development Minister Maneka Gandhi as condemning Amazon over the allegations. "The government and NGOs like Wildlife SOS are struggling to protect our wildlife and make this country safer for animals, yet we have a giant like Amazon shamefully selling wildlife specimens and animal traps that directly contribute to the slaughter of wildlife," Gandhi has been quoted as saying.
Amazon responds
An Amazon India spokesperson, however, said the company supports wildlife protection efforts and it was in the process of informing the seller about the concerns raised so that "corrective action" can be taken.
"Amazon.in supports wildlife protection efforts. We are in the process of informing the seller of the concerns raised so that the seller can take corrective action wherever necessary," the spokesperson said.
Geeta Seshamani, Co-founder of Wildlife SOS said the body had recently rescued a three-month old sloth bear cub who lost her limb because of a snare like the ones that Amazon sells on their website. The snare had torn off the cub's left forelimb and left her severely injured and handicapped for the rest of her life.
"Witnessing the trauma of this bear cub solidified our conviction that snares are the most cruel hunting devices and we were horrified when we discovered that a reputable company like Amazon is selling wildlife trapping equipment like snares online, as well as instruction manuals on how to make your own snares. We urge Amazon to stop doing this," she said.
"We hope Amazon will take these down immediately on compassionate grounds and also in respect of India's laws and the conservation efforts in India. Surely a company like Amazon does not need revenue from propagating cruelty and endangering wildlife that the rest of India is struggling to protect. Amazon must remove these items and help us keep wildlife safe," Wildlife SOS co-founder Kartick Satyanarayan said.
-- With inputs from IANS