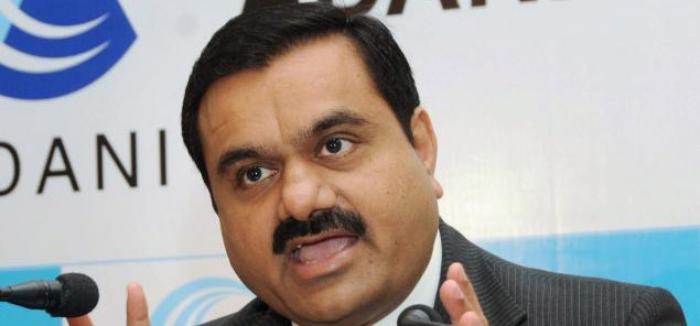 Adani Enterprises has requested the Australian government to draft a new law on environmental approvals. Despite growing concerns over climate change - including the recently concluded UN Conference on Climate Change in Paris - Gautam Adani has asked the Australian government to pass a law to prohibit green groups from asking for repeated judicial reviews of environmental approvals.
Why the request?
On 4 November, Adani met Australian Prime Minister Malcolm Turnbull and put forward this request. The reason India's 11th richest man is desperate for this new law is because he has $15 billion invested in Carmichael coal mine, rail and port project in Queensland. The project has been stuck since 2010 due to the lack of a green nod.
Adani signed a loan agreement with the SBI chief for a sum of Rs 8000 crore for the project in Sydney last year - in the presence of Prime Minister Narendra Modi.
Read more: Adani Group's ambitious Australian coal mine plans land in the soup. Here's why
However, thanks to the opposition from the green groups, the SBI has backed out from its commitment.
During a press interaction last week in Thiruvananthapuram, Kerala, Adani said, "Now it is enough. They cannot continue to challenge the project. They cannot go for judicial review all the time. In OECD countries, you are not given approvals with closed eyes."
Australia is a part of the rich oil nation gang called Organisation for Economic Co-operation and Development or OECD.
Environment activists outraged
Adani's request has collectively shocked the green groups in Australia. The country's top environmental group, Australian Conservation Foundation (ACF) is understandably very angry. "Most Australians would be pretty appalled to hear a private company telling Australia's government to change our national laws," said ACF campaigner Hannah Aulby on Tuesday.
She added, "Taking legitimate legal action in public interest is central to keeping governments accountable in a democracy."
The Guardian reported that Jeyakumar Janakaraj, the chief executive of Adani's Carmichael mine project, is facing criminal charges over poisoning a river in Zambia in 2010.