No end to Adani's Australian nightmare: CEO accused of poisoning a river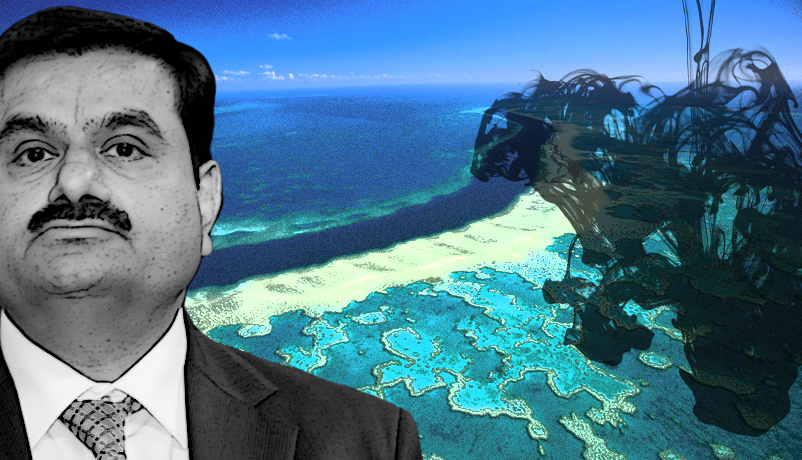 The project
Gautam Adani\'s Carmichael coal mine is the largest coal mining project in Australia\'s history
Many say the project is a environmental and financial disaster
The allegations
Adani Mining CEO Jeyakumar Janakaraj is accused of discharging toxic pollutants into a river in Zambia
Environmentalists and aboriginal communities in Australia are up in arms against the project
More in the story
What are the charges against Janakaraj?
Is the Carmichael mine financially viable?
Has SBI made a mistake in giving Adani a $1 billion loan?
Gautam Adani has a habit of swimming against the tide. After the 2002 riots, when Narendra Modi, then chief minister of Gujarat, was facing flak from the captains of Indian industry such as Deepak Parekh, Rahul Bajaj, Azim Premji and NR Narayana Murthy, it was Adani who took up cudgels on his behalf.
Adani along with a few other Gujarati industrialists threatened to pull out of the Confederation of Indian Industry in protest. That defiance is said to have earned him Modi's goodwill. In the next 12 years, the Adani group's turnover increased more than 20 times: from Rs 3,741 crore in 2001-02 to Rs 75,659 crore in 2013-14.
Also read - Adani Group's ambitious Australian coal mine plans land in the soup. Here's why
Modi's ascent as India's Prime Minister has catapulted Adani to the international high table. He is often a part of the PM's business delegations but more than that, the group's ambitions have become international.
Nothing exemplifies Adani's international expansion plans more than the Carmichael coal mine in Queensland, Australia. Located in the north of the Galilee Basin in Central Queensland, this is supposed to be the largest coal mining project in Australia's history and one of the largest in the world.
Here again, Adani swam against the tide. Top international banks flatly refused to finance the project, given its environmental costs. And now Adani is embroiled in a full scale war with environmentalists and indigenous communities. Michael West, a columnist with the Sydney Morning Herald, has termed the project "the whitest of white elephants"
Yet, Adani seems to be pushing ahead with the project.
Adani Mining CEO Jeyakumar Janakaraj is accused of overseeing the poisoning of a river in Zambia
Adani chose his man for the job carefully. His Australia operations are being headed by Jeyakumar "JJ" Janakaraj, the CEO of Adani Mining. Janakaraj was chosen for this ambitious project for two reasons: his vast experience in the mining industry and his track record of working in Australia with Sterlite Industries, a Vedanta subsidiary. He was the CEO of Tasmania Proprietary Limited at Sterlite and of CMT at Sterlite,
But now the CEO has become part of the problem for Adani.
Janakaraj has been accused of overseeing the poisoning of the Kafue river in Zambia. This has been alleged in a report released by Environmental Justice Australia, an environmental advocacy group.
The allegations against Janakaraj
Before joining Adani Mining, Janakaraj was the CEO of the Konkola Copper Mines (KCM) in Zambia. Janakaraj's association with KCM, a subsidiary of Vedanta Resources, began in 2008 when he joined as the Director of Operations. In March 2011 he was appointed as the CEO of KCM, a position he occupied till 2013 when he joined Adani.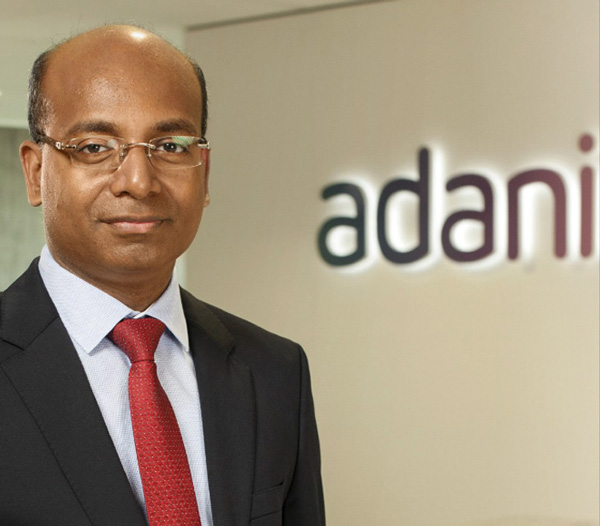 Towards the end of October 2010, the Kafue River began changing colour because of the discharge of "pregnant liquor solution" by KCM. This pregnant liquor solution refers to the highly acidic, metal-laden water generated from leaching in copper mining. This was when Janakaraj was KCM's Director of Operations.
The very next month, the government of Zambia prosecuted KCM for the harm it had caused. At first, KCM pleaded ignorance but later admitted that the pollution was caused by its leach plant. The government charged KCM for 4 offences:
1. Polluting the environment
2. Discharging poisonous and toxic pollutants into the aquatic environment
3. Willfully failing to report an act or incident of pollution of the environment
4. Failure to comply with the requirements for discharge of effluent
KCM pleaded guilty on all four charges.
Interestingly, KCM promoted Janakaraj as the CEO a few months later.
But this is not the only allegation against KCM under Janakaraj's stewardship.
Nearly 1,800 residents from 4 villages near the Chingola copper mine in Zambia have alleged that KCM's discharges of sulphuric acid and other toxic chemicals into waterways from 2004 till 2014 have caused deaths and devastation of crops.
They have sued KCM in a court in the United Kingdom. They claim that people have fallen sick and died because of the pollution caused by KCM and the that the soil has become non-productive. They state that the water has turned orange and smells foul as well.
Many fear that Adani's project would destroy the Great Barrier Reef, a UNESCO World Heritage Site
"Zambia's economy is heavily dependent on mining. It is a major source of employment in the country. So such collective action against a mining company is extremely significant, almost unprecedented" says Dr Rohit Negi, who has done extensive research on copper mining in Zambia.
Their case has been strengthened by the a Zambian court's criticism of KCM as being "reckless" and having "no regard for human, animal and plant life".
Even though Janakaraj is no longer with KCM, this has come back to haunt him and his present employer Adani.
Adani cannot be trusted, say environmentalists
Environmentalists in Australia are now arguing that given the background of its CEO Janakaraj, the Adani Group cannot be trusted to comply with environmental laws.
According to Environmental Justice Australia, Janakaraj's track record "raises serious questions about the attitude of the Adani Group towards the protection of the environment and the health and welfare of the communities in which they operate". The organisation has also raised doubts on whether Adani Group can be trusted to comply with Australia's environmental laws and norms.
Pinning down Janakaraj, it says that "the fact that someone who has been in charge of a company with so many serious allegations as well as criminal convictions in relation to its environmental record, now occupies the leadership role in the Adani Group's Australian operations, is a compelling reason for the Australian regulators to investigate this issue".
Aboriginal landholders in Queensland say that the project will 'tear the heart out of the land'
The organisation slams the federal government of Australia and the government of Queensland for failing to look at the "environmental history of the Adani Group and its executive officers".
It has asked the governments to "reconsider whether it is worth the risk to allow the Adani Group to operate in Australia" and urged them to "withdraw their support of the Adani Group's plans in Australia".
But it isn't just environmentalists who are raising a red flag.
According to energy and financial expert Tim Buckley, "It is very telling that Adani Mining's CEO in Australia was previously CEO of a Zambian mining company that was convicted on a series of serious environmental breaches". Buckley is the Director of Energy Finance Studies, Australasia at the Institute of Energy Economics and Financial Analysis (IEEFA).
Also read - Is Virbhadra Singh favouring Gautam Adani to get CBI off his back?
He believes that this constitutes a big risk, considering that the Carmichael mine is the largest mining project in Australian history.
"The risks for Adani, a company that has never successfully developed a coal mine of this scale before, are compounded by a lack of corporate experience in either coal mining or Australia," Buckley told Catch.
Damage to the Great Barrier Reef
The raking up of Janakaraj's background is only the latest flashpoint in what has been a protracted battle between environmentalists and the Carmichael mine.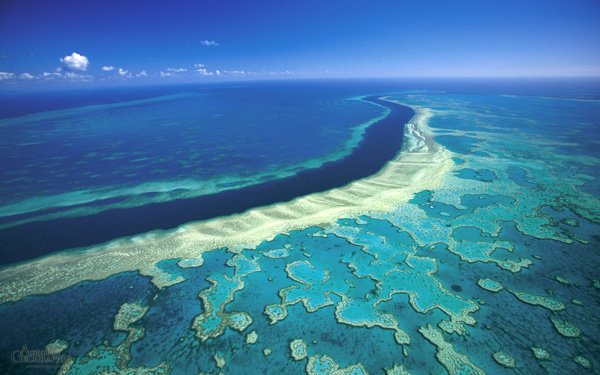 Environmentalists fear that the project would have devastating effects on the Great Barrier Reef, the largest collection of coral reefs in the world. A UNESCO World Heritage Site, the reef has 400 types of coral, 1,500 species of fish and 4,000 types of mollusc (a variety of invertebrate animals). It is also the habitat of species such as the dugong ('sea cow') and the large green turtle, which are threatened with extinction.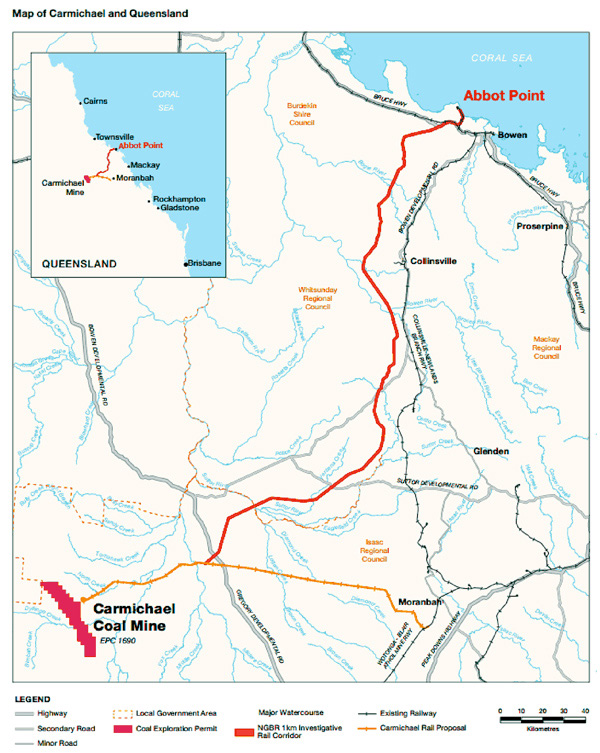 Exporting coal from the Carmichael mines requires new terminals and seabed dredging at the Abbot Point coal port. The coal port, which is being operated by Adani since 2011, is one of the few ports near the Great Barrier Reef. In December 2013, Greg Hunt, the Australian environment minister, approved a plan for dredging to create three shipping terminals at Abbot Port.
"The Great Barrier Reef is a major iconic site for many Australians, all of whom appreciate its fragile and unique nature as well as its beauty. The construction of the coal port will dump sludge onto the coral reef nearby and it will then bring big ships into load. So the reef will be vulnerable to major traffic and of course the accidental spills and other discharge from the ships," Dr Heather Goodall, professor at the University of Technology Sydney, told Catch.
This is likely to block sunlight to sea grass and coral up to 80 km away. The dredge spoil is expected literally smother reef or sea grass to death. Also, the disturbed sea floor can release toxic substances into the surrounding environment.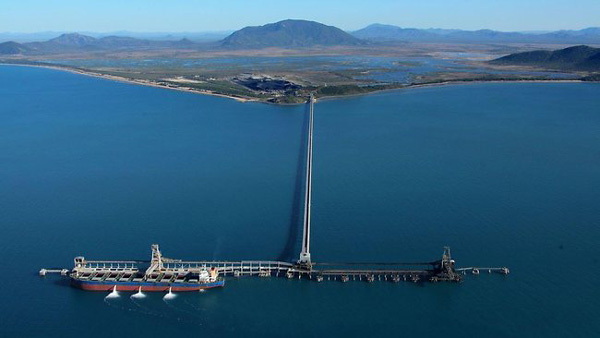 Aboriginals protest
Even the indigenous landholders in Central Queensland are up in arms against the project which they feel will "tear the heart out of the land".
Representatives of the Wangan and Jagalingou people have petitioned the UN's Specual Rapporteur on the rights of Indigenous Peoples to urge the Queensland government to reject the project.
"We DO NOT consent to the Carmichael mine on our ancestral lands. We DO NOT accept Adani's 'offers' to sign away our land and our rights and interests in it. We will not take their 'shut up' money," they have said in an open letter calling on Adani to immediately withdraw from the project.
Explaining their opposition to the project, the letter further says, "The scale of this mine means it would have devastating impacts on our native title, ancestral lands and waters, our totemic plants and animals, and our environmental and cultural heritage".
"It would literally leave a huge black hole, monumental in proportions, where there were once our homelands. These effects are irreversible. Our land will be 'disappeared,'" the letter adds.
Also read - Modi, Amit Shah influenced Lalit Modi to favour Adani group during IPL auction: Congress
Financial non-viability
For experts like Buckley the real concern, however, is that the project is not financially viable. "The project is a stranded asset, commercially unviable at anywhere near the current coal price," he told Catch.
His argument is that the revenue generated from the mine will not be able to match the huge costs involved, especially as the Carmichael coal is "low energy and high ash".
International banks - including 13 of the world's top coal financers - refused to finance Adani's mine
Perhaps it is for this reason that top international banks - including 13 of the world's top coal financers - have ruled out lending to the project. A number of major international banks such as Citigroup; JP Morgan Chase, Goldman Sachs, Deutsche Bank, Royal Bank of Scotland, HSBC and Barclays publicly ruled out financing the project.
The explanations given by some of them are quite damning.
For instance, Goldman Sachs has stated that it "will not finance any project or initiate loans where the specified use of proceeds would significantly convert or degrade a critical natural habitat".
Most of the banks believe that getting involved with the Carmichael mine project and the expansion of Abbott point would harm their reputations.
According to Abigail Herron, a representative of Aviva Investors UK quoted in a report by IEEFA, "the reputational risks inherent in the Carmichael project are grave and many of the major financers rightly recognise this and have stepped away from the project."
With no bank willing to touch the Carmichael mine project with a barge pole, it is the State Bank of India (SBI) which came forward and gave a $1 billion loan to Adani. Incidentally, this MoU was signed on the sidelines of Prime Minister Modi's visit to Australia in in November last year. The SBI's loan helped Adani get clearance from the Queensland government.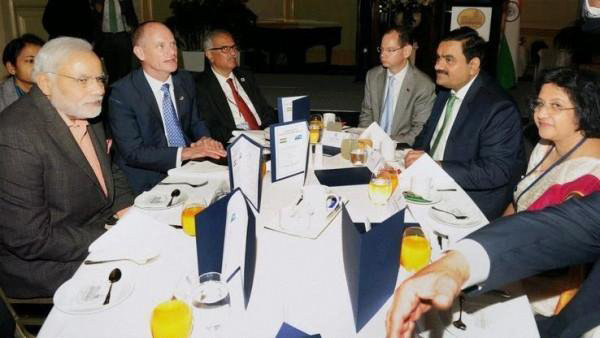 In September this year, there were rumours that the SBI would turn down the loan to Adani but these were dismissed by the bank's chairperson Arundhati Bhattacharya. In fact, Bhattacharya has been trying extremely hard to defend the viability of the Carmichael mine project even amidst increasing concerns regarding it's environmental and financial feasibillity.
However, Buckley believes that even the SBI loan cannot be banked upon. "In November 2014, Adani put out a press release 'on behalf' of SBI saying that the bank would lend $1 billion to the Carmichael project. However, SBI had only committed to evaluate the prospect of a US $1billion loan. Even then, that was conditional upon Adani repaying its existing $800m loan facility it used to acquire the Abbot Point Coal Terminal," Buckley told Catch.
"Some six months later it was reported that the credit committee had rejected the loan proposal. The chairwoman (Bhattacharya) denied this report. But only a couple of weeks later Adani was reported as saying the loan had not been rejected because they had never formally applied for the loan," he added, asserting that this strongly indicating that the loan failed to pass the credit committee standards.
According to a report by IEEFA, Adani's Australian investment is almost entirely debt funded. "The company's claim of over $3 billion of assets need to be expanded to also read that Adani also has almost $3 billion of debts in Australia," the report says.
Doubts over ownership
A report by Fairfax media, one of Australia's leading media companies, raised questions regarding the ownership of Adani's Australia operations, particularly the lease for Abbott Point Port. Here's what the report said:
There is a complex web of companies tied to Adani's Australian coal developments, extending from the low-tax regime of Singapore to the tax haven of the Cayman Islands.
Company documents suggest uncertainty about the ultimate ownership of the Abbot Point Port
It appears that Gautam Adani does not ultimately control many of the companies associated with the Group's coal mining enterprises in Australia. Instead, a trail of documents appears to tie his elder brother Vinod Shantilal Adani to the ownership of the Abbot Point lease.
According to a report, Adani's Australian investment is almost entirely debt funded
Company documents, including annual reports filed in India, say that Adani Enterprises had divested or sold its interest in Abbot Point Port in 2013 for 235 million dollars to a private company in Singapore called Abbot Point Port Holdings.
A company record lodged in Singapore names Abbot Point Port Holdings' sole director as Vinod Shantilal Adani.
The Adani group has maintained that there was nothing untoward about this arrangement and that it was aimed at meeting regulatory and funding regimes.
Vinod Adani has been named in a criminal investigation in India by the Department of Revenue Intelligence and Enforcement Directorate. It is connected to the alleged siphoning of 1 billion dollar from Indian shareholders in three Adani companies into offshore accounts. (This was in January 2014, before Narendra Modi came to power.)
Adani's defence
Catch contacted Adani Mining for its response to this story. The representative we spoke to asked for two days time to reply. However, there was no response from the company even after that period.
Here is the full statement that Adani Group had issued in response to an Australian Broadcasting Corporation story on Janakaraj's background:
"Mr Janakaraj has wide-ranging experience that has contributed to his acute belief in proactive good environmental management.
This is based on his early experience in Australia, where that respect for stringent management was part of the culture, and because he has seen around the world both directly and indirectly how hard managing legacy issues is.
That includes the need to assist in managing legacy issues in Africa. He is confident that he has always worked to improve practices and leave projects in better shape than he found them.
That experience is why, as part of Adani's Australian projects, the team is proactively working within most stringent environmental conditions ever laid down in Australia, and Adani took a leading role in developing options to ensure disposal of dredged material could be brought onshore, rather than offshore, which had been the practice in that area for decades - well before Adani took over management of the Abbot Point Port.
It is worth noting that Adani has maintained a strong and active role in good management of the Abbot Point Port, so not only does Mr Janakaraj bring the experience of seeing what works and what needs to be improved, but he has a proven track record of good management here in Australia as well.
Questions relating to KCM operations should be directed to the parent company, Vedanta Resources."
READ MORE - Monumental folly: why India's first private sector hydel project is rotting
Watch Big Ben drown: Why you should care about climate change