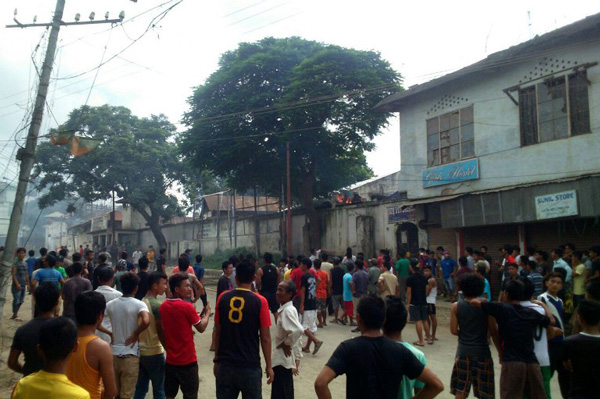 Nine bodies have been lying in the Churachandpur district, Manipur, hospital morgue since 31 August and 1 September last year, unburied because the locals have designated them martyrs to a cause that has still not been won, reports the Hindustan Times.
The bodies, which have been in the morgue for 147 days now, are of people who had died in the violence that broke out in Churachandpur after the Manipur assembly passed three bills that were perceived to deprive tribals of their right to their land. The bills were intended to protect Manipuri people against outsiders.
Members of the Kuki, Hmar, Paite and Zomi tribes refer to these people, killed in police firing, as martyrs and refuse to bury them till the state government meets their demands.
The demands include an investigation into the deaths of these nine people.
The morgue was not equipped to keep bodies for longer than a day, but the locals refused to move them, demanding better facilities even as the bodies decomposed to the point of unrecognizability.
"Let him be there for years," said Chiinneihching, a 62-year-old woman who lost her son in the police firing. "Let him be there until only his skeleton remains. I'll be fine with that because he died for his people, his land."
The local police refused to let the locals file an FIR into the killings, and after their own inquiry into the matter, charged several people, including an 11-year-old boy, with arson and attacking a police station.
Sporadic protests continue in the area. On 9 December, four MPs addressed a coffin rally at Jantar Mantar in Delhi to marked 100 days since the killings at Churachandpur. The MPs included Tarun Vijay of the BJP, former Nagaland chief minister Neiphiu Rio, Jiten Chowdhury of the CPM and Biswajit Daimary of the Bodoland People's Front.