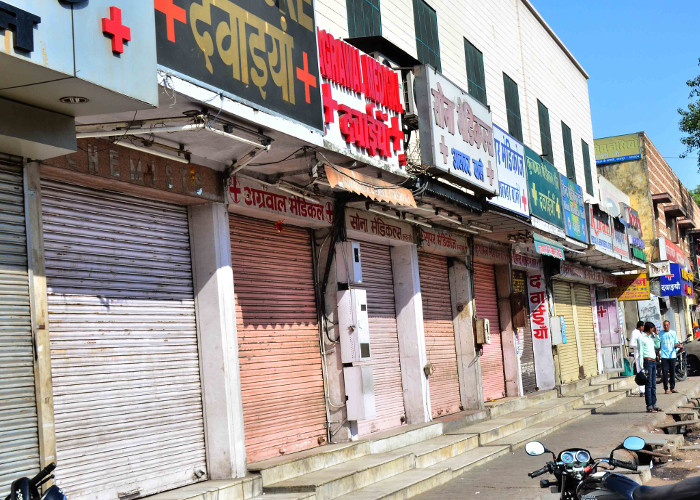 Pharmacists across India went on a one-day strike on 14 October, protesting e-pharmacies and the sale of online medicines.
According to media reports, some 12,000 chemists in Delhi, 35,000 in Punjab and Haryana and 55,000 across Maharashtra, among other states observed a bandh in response to a call for strike by the All India Organisation of Chemists and Druggists (AICOD).
Chemists took out marches at Jantar Mantar in Delhi and Azad Maidan in Mumbai and submitted memorandums to the PMO, Union health minister JP Nadda and Mumbai chief minister Devendra Fadnavis.
The health ministry reportedly tried to pacify the chemists but the last minute efforts went in vain.
What retail pharmacies want
On 12 October, representatives from the AIOCD met officials from the ministry of health and family welfare to submit a list of complaints against online pharmacies. AIOCD has demanded that the government curb online sales of medication, claiming that the trend could expose patients to risks and harm the business interests of nearly 6,00,000 retail and about 2,00,000 wholesale chemists.
The AIOCD has pointed out that e-pharmacies lack mechanisms to validate the genuineness of prescriptions which they demand to be uploaded when the medicines are ordered. But the monetary aspect seems to be their primary concern. The AIOCD has reportedly admitted that online pharmacies will eat into their business.
E-pharmacies strike back
On the other hand, 11 e-pharmacies have come together to form the Indian Internet Pharmacy Association (IIPA) in a bid to clarify their stand, their practice and their business model. They have pledged that they will sell drugs only "in accordance with" existing laws, seeking to allay concerns raised by retail chemists who remained shut nationwide today opposing online drug sales.
The IIPA also claimed that they intended to protect public health by ensuring that its members follow laws relating to drugs and pharmacies. Defending their stand, online pharmacists reportedly pointed out that conventional chemist stores often flout regulations and sell drugs without prescription.
Meanwhile, the Union health ministry had said on 13 October that the panel of drug regulators has had "preliminary discussions with stakeholders" over the issue of online sales of medications.
In a statement, the ministry said the panel's mere examination of representations made to the government should not be construed as the intention of the government to permit any sales.