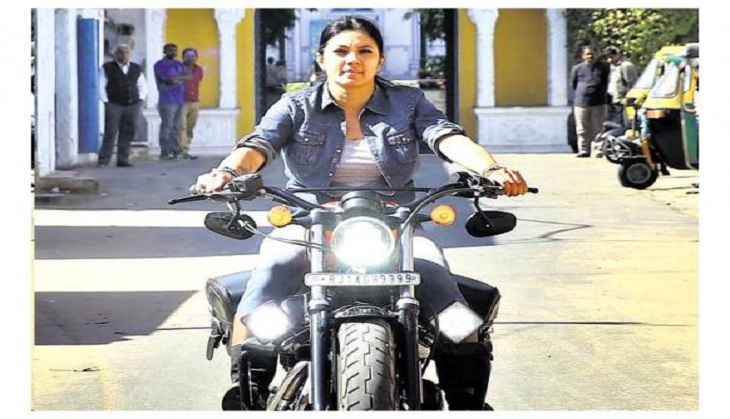 In an unfortunate incident, India's top woman biker, Veenu Paliwal lost her life in a road accident in Madhya Pradesh on 11 April.
Breaking away from all the stereotypes surrounding a woman bike rider, Veenu Paliwal went on to follow her passion and become the first woman bike rider from India. The inspiring lady known for riding a Harley-Davidson holds a record of completing a 20,000-kilometre journey, across India, on her bike.
A mother of two, apart from being a passionate biker, Veenu was also an entrepreneur and owned a lounge and a Victorian tea room in Jaipur called Cha Bar. She was 44 years old.
The entire nation is mourning her untimely demise.
Here's how Twitter reacted:
Very sad to hear the demise of an avid biker from #LadyRidersOfIndia. RIP Veenu Paliwal pic.twitter.com/oW42QHZ4TZ

— India Bike Week (@indiabikeweek) April 12, 2016
Respect to that lady not because she was riding superbikes but because she went beyond the mediocrity in a good way. RIP Veenu Paliwal .

— ପ୍ରିତମ୍ ... (@pkruler) April 12, 2016
She came, she rode, she conquered. RIP #veenupaliwal

— rolly chowdhury (@rollychowdhury) April 12, 2016
No words to express RIP her Soul #veenupaliwal
Famous bike rider from my hometown jaipur is no more pic.twitter.com/HdcJEf2cs9

— piyush (@impiyush_gupta) April 12, 2016
Veenu Paliwal was great inspiration for young Indians. Keep Riding. RIP!

— Sidharth verma (@sidvermaa) April 12, 2016
RIP #veenupaliwal . You lived you life your way. #Respect #Salute https://t.co/XWLmSGmpbM

— Vikram Singh (@svikramchauhan) April 12, 2016
Don't have word to express the feeling after loosing a good friend and nice human. will Miss you always. Rest in peace Veenu Paliwal .

— Lion Kripal Singh (@khama_ghani) April 12, 2016
Hope you vrooom your way straight into heaven. RIP #veenupaliwal

— Ruchira Mittal (@taruche) April 12, 2016
#veenupaliwalRIP She died doing what she loved the most. Now that's a life truly lived @harleydavidson #Riding #bike pic.twitter.com/0hmhijG5jk

— Digital Pollution (@digital_digging) April 12, 2016