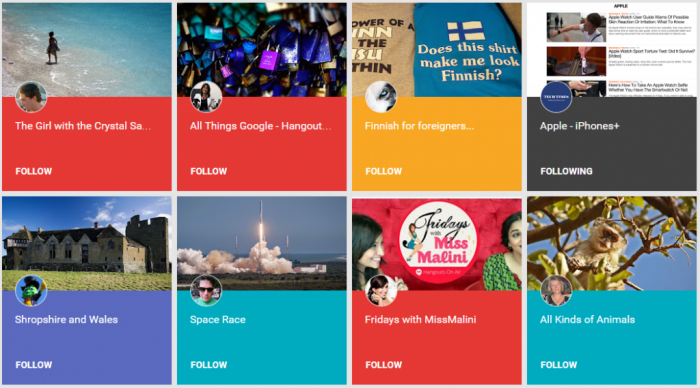 If you open your Google Plus account today, you will find that it looks rather different.
After a gap of almost four months, the new and improved Google+ is finally here. If you can't find the new version, read on to find out how you can upgrade manually.
The social network's overhaul is focused on the Communities and Collections features.
What people want
Google says that people mostly talked about its Communities and Collections features, that were launched five months ago. These are the two most popular features on Google+, where people were spending most of their time.
Eddie Kessler, Google's Director of Streams wrote, "[We've] spent a lot of time listening to what people using Google+ had to say. There were two features they kept coming back to: Communities, which now average 1.2 million new joins per day, and Collections, which launched just five months ago and is growing even faster."
On Communities, users can connect with others who share a similar interest. We accessed Google+ on a smartphone and the first thing that popped up was Collections. This feature allows people to exchange photos, media, and information on a scrapbook-like platform. You can now create your own collections or view the already created ones as per your interest.
Easier to access
Google+ has been made a lot simpler than its older avatar. The interface now looks, and is, user-friendly.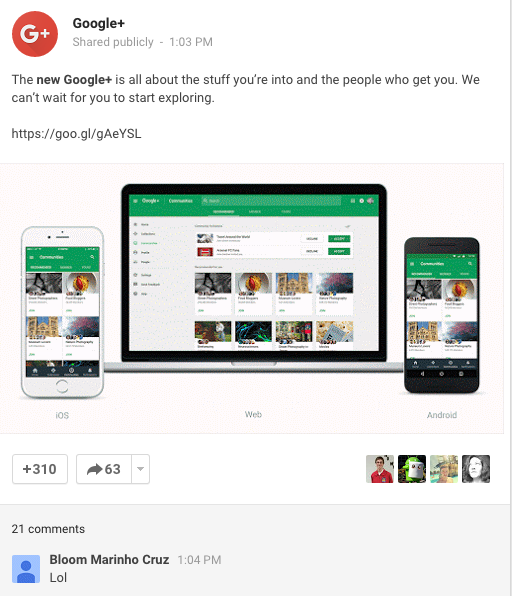 Mobile friendly
The new Google+ lays heavy emphasis on being mobile-friendly. It takes barely any time to load and is easy to navigate and operate.
Google+ has been rebuilt for the web, Android and iOS.
If you've logged in but the update does not reflect automatically in your Google+ account, here's how you can opt-in manually.
1. Go to the Settings panel, find 'Manage other apps & activity''
2. Click on 'Manage Google+ activity,' and click the search bar at the top
Once the result pops up, you can now enjoy the new user interface of the redesigned Google+.
When it was launched in 2011, Google+ was the tech giant's answer to Facebook. However, the social network failed to take off and was abandoned by most users. In the words of the tech giant, "The new Google+ is all about the stuff you're into and people who get you".