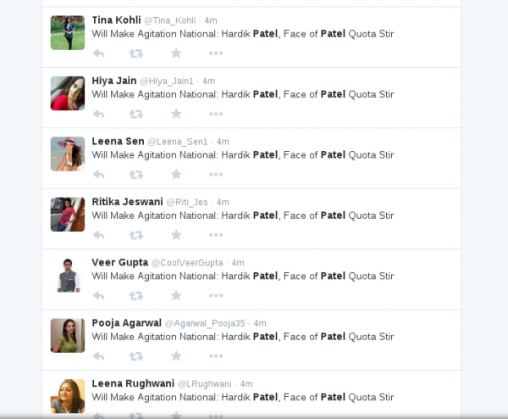 When it comes to politics, strangely, one tweet can give birth to a million. Take any trend on Twitter, especially political ones, and once you start scrolling down the feed, you'll notice a strange phenomenon.
Just see these screenshots from today's top trend of #HardikPatel, who was holding a press conference in the capital: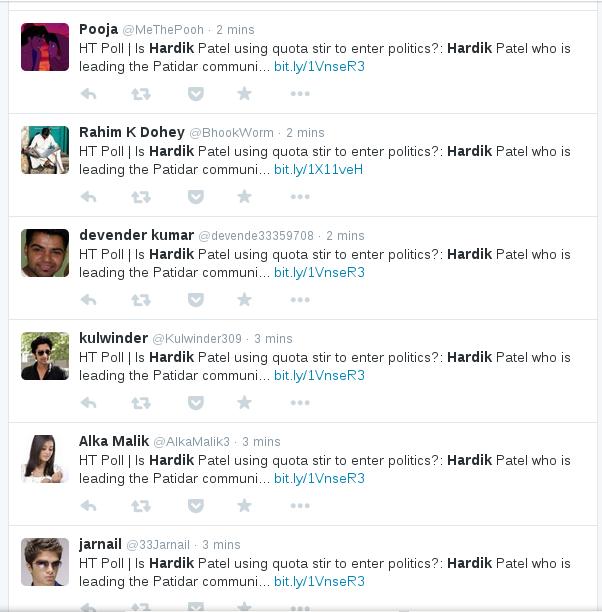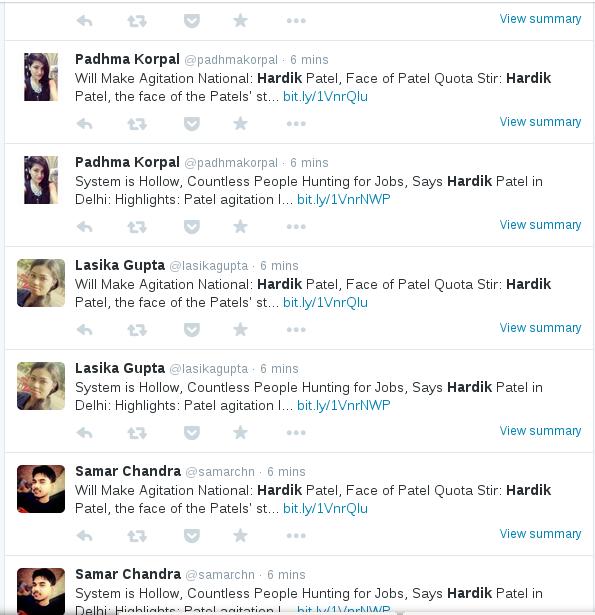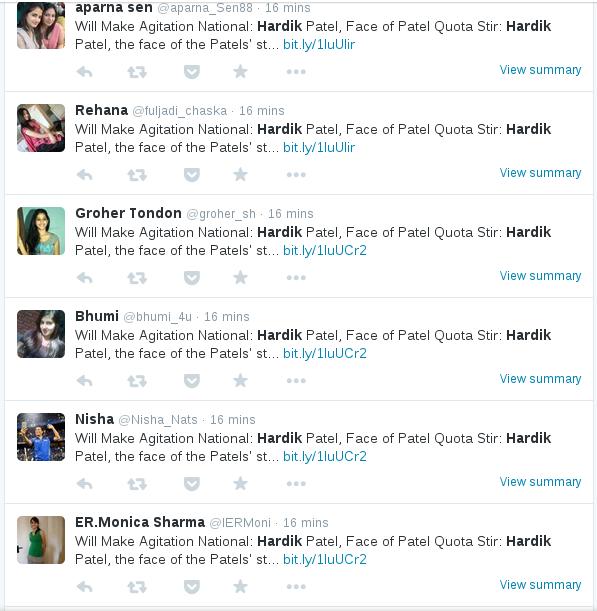 The same tweet, repeated back-to-back, by different handles is strange, isn't it? Not so strange, until you see the time stamp. Same on every post!
Well, this is a trend that has been going on for quite some time. To become a Twitter "trending topic", one has to have a lot of tweets on the subject in a short span of time. Unfortunately for most, they resort to paid tweets that are unoriginal and boring. One thing is for sure, this trend isn't going away anytime soon.