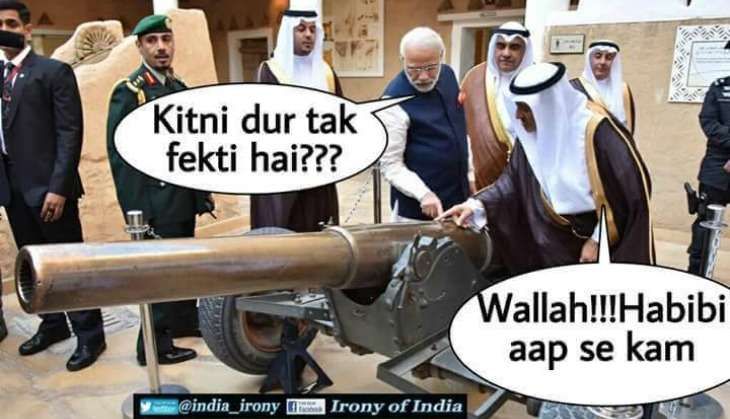 All words and no action makes India a very unsafe place. A simple fact that seems to have escaped the Prime Minister of the largest democracy in the world. A democracy that is currently running on religious and caste division, political unrest and peak vigilantism. But unlike in the world of Marvel and DC, there are no caped vigilantes running around saving the world from crime.
The vigilantes in India seem to value bovines over humans.
When Md Akhlaq was attacked and lynched by a mob on 28 September 2015 over rumours of beef in his house, PM Narendra Modi chose silence as his companion.
When gau rakshaks in Una, Gujarat beat up a Dalit family for allegedly skinning a cow in July, 2016, Modi publicly denounced it. "It makes me angry that people are running shops in the name of cow protection... Some people indulge in anti-social activities at night and in the day masquerade as cow protectors," he said.
Strong words. But too late and too little.
Also read: Marching ahead: Dalits threaten to expose Modi's much promoted Gujarat model
"If you have to shoot, shoot me, but not my Dalit brothers", said PM Modi. And just days after his impassioned speech, India woke up to yet another brutal instance of cow vigilantism.
Two Dalit men from Janakipeta, in Amalapuram town of East Godavari district in Andhra Pradesh, were beaten up after they skinned a cow that of an electrical shock. Since the incident took place in Andhra Pradesh and not Gujarat, we're guessing PM Modi will revert to silence yet again.
Today, social media stands divided, angry and disillusioned by the words of the Prime Minister. And although political ideology colours their perspective, the anguish at a PM that makes promises by the dozen and fulfills little is one that the BJP should not ignore. Here is a look at the Twitter reactions that PM Modi's words have spawned:
He said attack me ..so his wish was granted ⬇after voters understood #DilJumlaJumlaHoGaya @sanjaynirupam @INCIndia pic.twitter.com/5sViC4vaP8

— Bhushan Patil (@bhushankpatil12) August 10, 2016
When Modi Said to Amit Shah, SHOOT ME, NOT DALITS
Hilarious #DilJumlaJumlaHoGaya https://t.co/coLqUCLDwM

— Sir Hardik Pandya (@SirPandyaHardik) August 10, 2016
#DilJumlaJumlaHoGaya मोदी जी आप से तो कम फेख्ती है pic.twitter.com/6o0Ml99l3Q

— Khurram Siddiqui (@Khurram1inc) August 10, 2016
RT WithCongress "#DilJumlaJumlaHoGaya pic.twitter.com/Zpfm0SV1pE"

— Sangma (@naimul_84) August 10, 2016
देख के तेरे ये ड्रामे #DilJumlaJumlaHoGaya pic.twitter.com/4kMNIEyLQX

— Parth Patel (@iparthpatel) August 10, 2016
#DilJumlaJumlaHoGaya pic.twitter.com/GHjHmvG2lu

— Naresh Kumar Sahu (@nksahu55) August 10, 2016
RT WithCongress "Pokemon Gau #DilJumlaJumlaHoGaya pic.twitter.com/9TkrFgEMJe"

— Sangma (@naimul_84) August 10, 2016
#DilJumlaJumlaHoGaya pic.twitter.com/wjIJyzln3W

— #Simran (@simran100kaur1) August 10, 2016
All explained in one image! #DilJumlaJumlaHoGaya
😂😂😂😂😂😂😂😂😂 pic.twitter.com/hCrup05KZ0

— ツSonal ♡ (@SonalMehra_) August 10, 2016
--
Edited by Blassy Boben