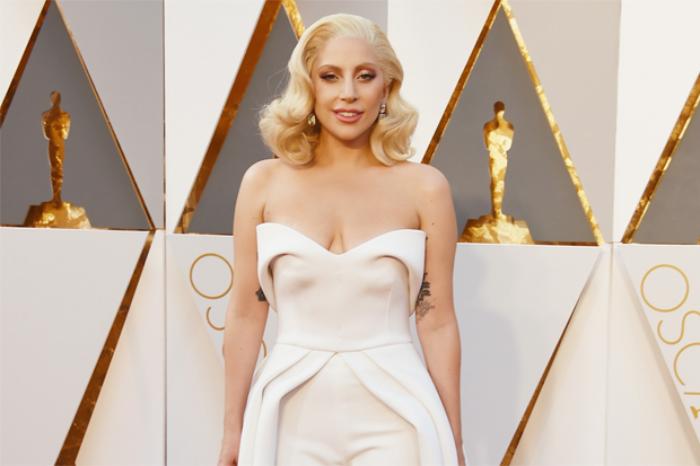 Lady Gaga's performance of Till It Happens to You at the 88th Annual Academy Awards, was chilling to say the least.
The powerful song, about sexual abuse at college, carried a strong message as it was delivered by the 29-year-old pop star, who is a survivor of sexual assault herself. Channel 24 quoted Lady Gaga as saying that the song used to define her earlier but that it would no longer do so after her performance at the Oscars.
Watch it below:
WATCH: @LadyGaga's emotional performance of "'Til It Happens to You" will bring you to tears https://t.co/F6Bw51Tno5 pic.twitter.com/zDCwUD2lfX

- Harper's Bazaar (@harpersbazaarus) February 29, 2016
Social media cheered on the 'Mother Monster' for her heartwrenching performance, which she dedicated to rape victims and survivors of sexual abuse.
"Seeing @ladygaga do this after what's happened to Kesha (and the implications that carries for us regular girls) is just so much", one user tweeted.
Here's what others had to say:
Standing O 4 @ladygaga! TY for raising awareness around Sexual Violence. Take the Pledge: https://t.co/hEfxtf619A pic.twitter.com/ZTvAG2dFCd

- DanaGarrison (@DanaGarrison) February 29, 2016
Amazingly moving performance by @ladygaga. Such an important and moving message. That was just beautiful. 💜

- Thomas Sanders (@ThomasSanders) February 29, 2016
And my #oscars goes to @ladygaga Till It Happens to You 💓

- Matt Witts (@mattwitts) February 29, 2016
Gaga kill it! Love you gurl @ladygaga congratulation for that beautiful performance, you make us cry! The best! Happy for you :)

- Felipe Santos (@FelipeSants94) February 29, 2016
All we can say is WOW. @ladygaga does it again, nailing a powerful, beautiful, and emotional performance. 🙌🏼 #Oscars pic.twitter.com/Gnpsjt04T9

- Young Hollywood (@younghollywood) February 29, 2016
If I was @ladygaga I'd never do a performance at the #Oscars again. she gave 2 powerful performances and the reward was that.

- Amelie (@acidamelie) February 29, 2016
I continue to be blown away by @ladygaga She's ever evolving and always mind blowing 👏🏼👏🏼👏🏼

- Orly Shani (@orlyshani) February 29, 2016
the most relevant musician of the past few years: @ladygaga does it again #Oscars

- justin (@justinslens) February 29, 2016
To all the survivors that shared the stage w @ladygaga Ur amazing!! I'm in tears! ✨❤️ #TillitHappensToYou pic.twitter.com/9rqwZ2M6B7

- Nathalia Castellon (@NattCastellon) February 29, 2016
Powerful! Outstanding! Literally gave me chills and tears! you nailed it once again @ladygaga HandsDown! https://t.co/RTpo3d3axt

- Glenn Fegarido (@glennfegarido) February 29, 2016
Wow! @ladygaga!!! What a fabulous message & presentation with the scripted messages on the arms of each person! #Oscars #TilItHappensToYou

- Misty W Gilbert (@mistywgilbert) February 29, 2016
If Leo doesn't win I'm going to cry for the second time tonight. #Oscars @ladygaga was #allthefeels

- Theresa Paolo (@TheresaMarieP) February 29, 2016
If Leo doesn't win I'm going to cry for the second time tonight. #Oscars @ladygaga was #allthefeels

- Theresa Paolo (@TheresaMarieP) February 29, 2016