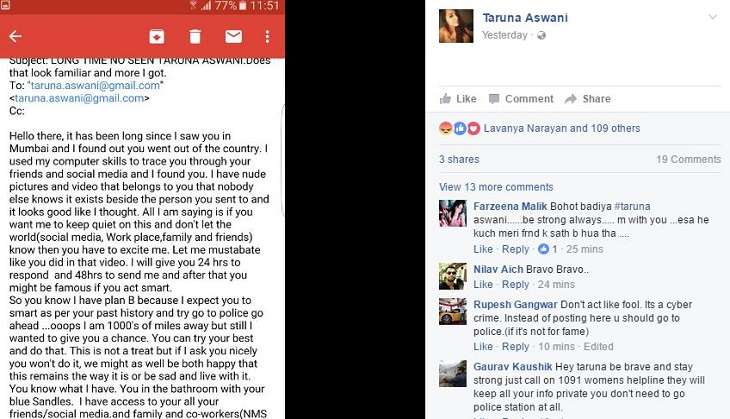 Taruna Aswani, a 26-year-old woman residing in the US, was checking her email on 22 October when one particular email caught her attention.
Smack in the middle of her flooded inbox was one email that came with the seemingly-innocuous subject line: "Long time no see".
"I have nude pictures and video that belongs to you that nobody else knows it exists beside the person you sent to (sic)," the email read.
The sender, who claims to be named Kevin John, went on to threaten Taruna about leaking the said footage to her contacts, should she approach the police with the case.
Read the email here: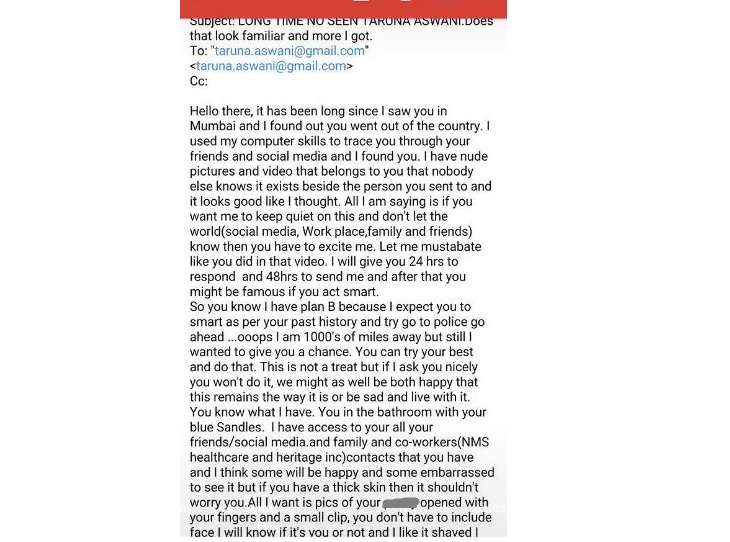 Immediately after reading the email, Taruna contacted the Police, the Cyber Crime Department and the FBI, asking them to probe the case. Soon enough, she received a second threat, via email - from a person who claimed to have hacked into her Google cloud backup.