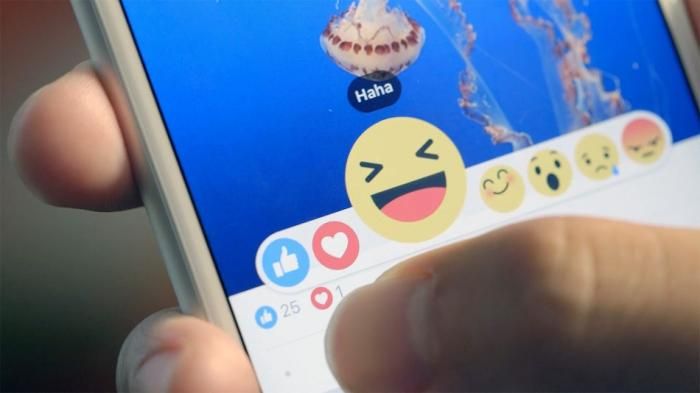 Facebook's much-hyped redesigned and improved Like button is finally here.
After testing it for months on end, the social network has finally rolled out the Reactions button to its users.
The update, which currently includes five new reactions - Love, Haha, Wow, Sad and Angry - will be available to all users in the next couple of days.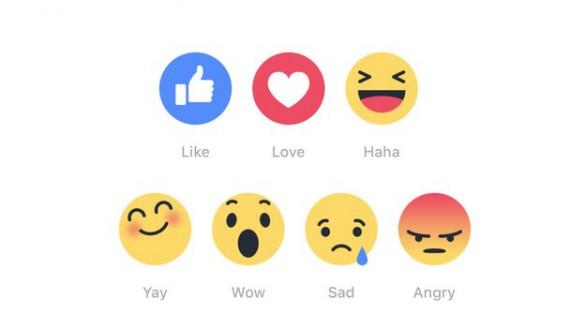 As soon as the announcement was made, #FacebookReactions became a top trend on Twitter.
One Twitter user posted, "Please, social media experts, tell me how Facebook Reactions can change my life."
Here's more!
Facebook forgot the most important one. #FacebookReactions pic.twitter.com/mmOr7AS4az

- Flama (@theFlama) February 24, 2016
Someone is taking it to a whole new level:
If they let us design #FacebookReactions... pic.twitter.com/TJXtoRdtv7

- Atlanta Braves (@Braves) February 25, 2016
And, we have Trump too:
Donnie knows how it feels... #FacebookReactions pic.twitter.com/2KJ0vzu28c

- IN THE NOW (@INTHENOWRT) February 24, 2016
And these:
We think Facebook missed one. #FacebookReactions #RatherbeHunting pic.twitter.com/MnyAx3czZu

- Duck Commander (@Duck_Commander) February 25, 2016
#FacebookReactions have Spartans feeling some type of way. pic.twitter.com/ULBoWygkje

- MSU (@michiganstateu) February 24, 2016
This should also be an option for #FacebookReactions. pic.twitter.com/07LFSRfSua

- Joe Ballard (@JoeBallard88) February 24, 2016
Yes, @Buzzfeed. SO MUCH YES. #FacebookReactions pic.twitter.com/s715KmHtif

- Jenny Earl (@jenearlyspeakin) February 24, 2016
All the analysts & brand managers realizing they'll have to report on #FacebookReactions. pic.twitter.com/UynrtpM9P5

- Rachel Stoll (@RachelStoll) February 24, 2016
#FacebookReactions well all I wanted was this pic.twitter.com/uZG42JsEtZ

- MEANWHILE IN AFRICA (@talibjim) February 24, 2016
#Facebookreactions reaction pic.twitter.com/mE7yevBJja

- pia (@panopaia) February 24, 2016
Hey @facebook, I think you forgot to add this as a reaction. #FacebookReactions pic.twitter.com/SG0TT3Q33E

- Teigan Reamsbottom (@teiganish) February 24, 2016
Facebook is making me think way too hard about how I feel. #FacebookReactions pic.twitter.com/LbnOlNYEav

- Jon Manuel (@JonManuel) February 24, 2016
My reaction to #FacebookReactions: pic.twitter.com/Bmx8cA44xI

- NickG (@sub150run) February 24, 2016
the major flaw with the new #FacebookReactions is that they assume i have feelings.

- onlyastoner (@onlyastoner) February 24, 2016
Why not this?#FacebookReactions pic.twitter.com/Qpd1u78Dns

- Dana Gold (@DanaGeezus) February 24, 2016
The original #FacebookReactions: (borrowed from https://t.co/QxgAexWwsE) pic.twitter.com/MdlVW9Qu1u

- Kate O'Neill (@kateo) February 24, 2016