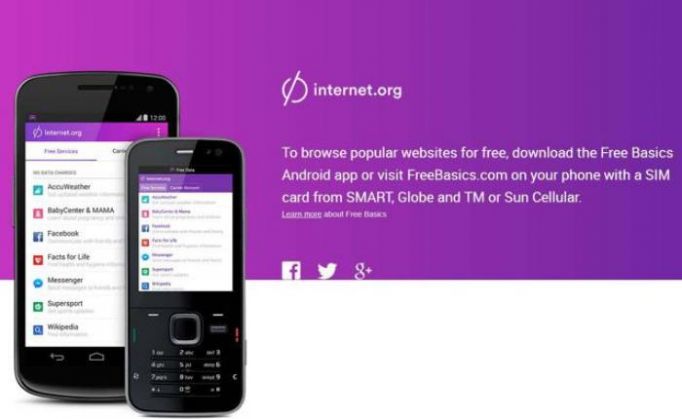 Social media giant Facebook has rolled out its internet.org, now dubbed as Free Basics, across India. The users, now, can access all the services of Free Basics on Reliance Network.
In a post on Facebook, CEO Mark Zuckerberg said, "As of today, everyone in India nationwide can access free internet services for health, education, jobs and communication through Internet.org's Free Basics app on the Reliance network."
Read more: Mark Zuckerberg argues internet.org is good for India. But is it?
He goes on to explain how Free Basics matter in India. Citing the case of Ganesh Nimbalkar and his wife Bharati, farmers from Maharashtra, he says, "Just look at the story of Ganesh Nimbalkar and his wife Bharati, who support their family of four by farming a five acre plot their family has tended for generations in Maharashtra."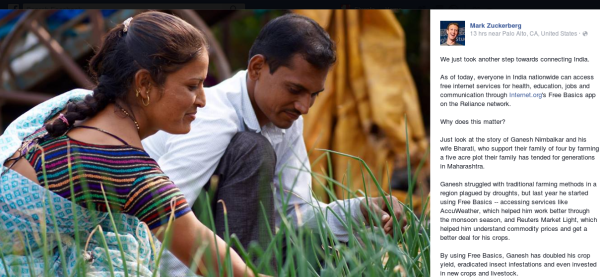 "Ganesh struggled with traditional farming methods in a region plagued by droughts, but last year he started using Free Basics -- accessing services like AccuWeather, which helped him work better through the monsoon season, and Reuters Market Light, which helped him understand commodity prices and get a better deal for his crops."
He goes on to say, "By using Free Basics, Ganesh has doubled his crop yield, eradicated insect infestations and even invested in new crops and livestock."
As per Facebook, nearly 1 billion people are currently without internet access in India.