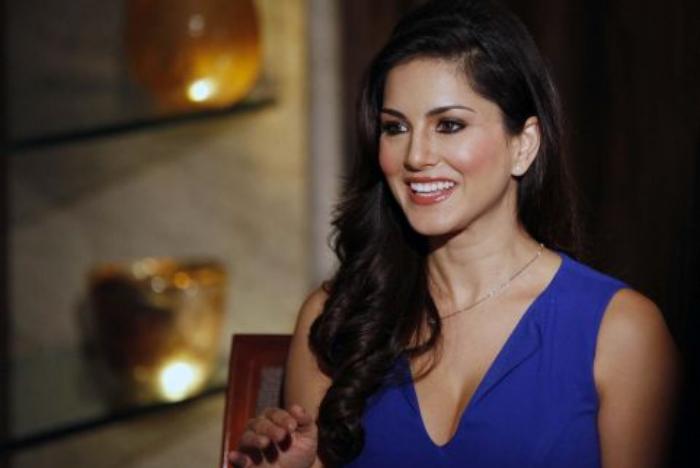 Bollywood actress Sunny Leone was asked rather demeaning questions by CNN-IBN journalist Bhupendra Chaubey in a recent interview. The interview in question is going viral on the internet with netizens criticising the journalist for asking the same question in different ways, and is praising Leone for calmly answering all of them.
Leone was repeatedly asked by Chaubey if she regrets her past. He wishes to know if her past as a porn star was the biggest mistake of her life. And so he asks her the same, again and again.
She, of course, doesn't give in, and tells Chaubey she has no regrets and is proud of who she is.
Twitter had a field day at Chaubey's expense. Tweeple also lauded Leone for her timely wit.
Here are some tweets:
Sunny Leone was the epitome of class and grace in that interview... Everything @bhupendrachaube wasn't .

- Aaah - Niii - Ssshh (@anish_waghray) January 19, 2016
In the whole Sunny Leone story,lets spare a thought for the real victims:Bhupendra Chaubey's female colleagues who have to face him everyday

- IndiaSpeaks (@IndiaSpeaksPR) January 19, 2016
Sunny Leone interview can backfire. Lene ke dene par gaye

- Madhavan Narayanan (@madversity) January 19, 2016
I am a fan for the way you handled this! In Praise Of @SunnyLeone Facing A Smug Interviewer https://t.co/atYI77v6h3 via @HuffPostIndia

- Zoya Thomas (@zoyazoe) January 19, 2016
https://t.co/5PQsBxehMp @SunnyLeone You Go Gal..Proud of You..@bhupendrachaube Shitty interviewr..guess it was u on d hot seat! SUNNY U ROCK

- Jannat (@Noor_Salman157) January 19, 2016
Sunny Leone, rare grace when faced with such calculated assault.

- Kamlesh Singh (@kamleshksingh) January 19, 2016
Finally saw Sunny Leone interview with @bhupendrachaube. Pretty sure that Rajdeep left IBN not because of Ambani but because of this creep

- Abhishek Iyer (@abhishekiyer) January 19, 2016
Sunny Leone is truly a brave woman who doesn't give a damn about the haters! The @ibnlive interview showed the quality of their mindsets!

- Parakram Rana (@ParakramRana) January 19, 2016
Did anyone see the interview of Sunny Leone on TV? The perverted anchor was really hard on her.

- commonlyrare (@jayshanx) January 19, 2016
New found respect for sunny leone. Nobody wants to degrade u, except a few jerks.. way to go girl!! @SunnyLeone

- Nihar (@nikss4) January 19, 2016
Sunny Leone sat through that idiot's interview without punching him for being being a jerk, and that makes me respect her even more.

- Sam (@SamSharma99) January 19, 2016
Dear Lord, Bhupendra Chaubey can't even defend himself well. Why doesn't he just apologize to Sunny Leone ? https://t.co/3dpf0NZokL

- Vivek (@bipashafever) January 19, 2016