TCL's iFFALCON is the latest budget smart TV brand to launch in India; will take on the likes of Xiaomi, Vu and Thomson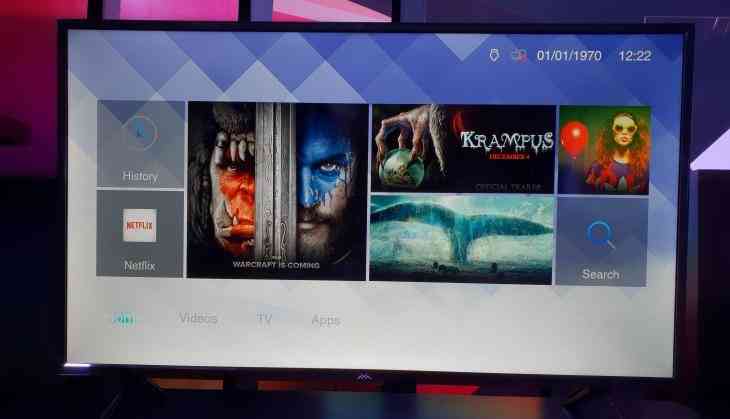 (Sahil Bhalla/Catch News)
Another day, another brand. It started with Xiaomi. Then came Thomson. Now there is iFFALCON, Everybody wants a pie of the budget smart TV market in India. The smart TV market has been buzzing since the past few months. TCL - the world's third largest TV brand - has launched iFFALCON in the country, calling it its 'crown jewel'.
The brand iFFALCON, is part of global smart TV operator FFALCON. iFFALCON is also a sub-brand of TCL Multimedia. The new range of smart TVs are being touted as "Incredibly Greater > Than the Rest".
iFFALCON is touting its crowning jewel - iFFALCON 55K2A - as the first 4K UHD Smart TV in India with Vivid View3 technology. A technology that can transform the landscape of the TV viewing experience in India.
Apart from delivering on the quality of hardware, iFFALCON has tired up with a lot of content partners - YouTube, Eros Now, YuppTV and Netflix - and since the smart TV is Google certified, there is access to a plethora of apps on the Google Play Store.'
The only noticeable absence is Amazon Prime, but the company has promised it will come sooner rather than later.
Two TVs launched
iFFALCON launched the iFFALCON 55K2A Google-certified Android TV. It's a 55-inch 4K UHD TV with TCLs own panel. It will retail for Rs 45,999 and be available exclusively on Flipkart starting from 7 May.
The other TV launched was the iFFALCON F2 that comes in two sizes, 32-inch HD smart TV and 40-inch full HD smart TV. The 32-inch model will retail for just Rs 13,499 and the 40-inch model will come in at Rs 19,999.
One needn't worry about after-sales service with TCL. The products, equipped with the latest technology, are backed up by the best servicing on offer. TCL confirmed at the event that they re looking to setup a manufacturing plant in India and that high-level discussions are underway at the moment.
The company will go head-to-head against companies like XIaomi, Thomson and Vu. With the market heating up, it's anyone's game to take the largest pie of the market.