Nokia and Carl Zeiss are teaming up once again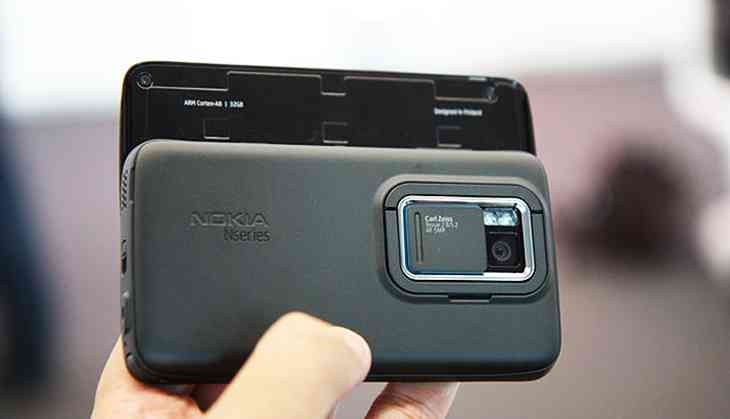 Everyone's been over the moon ever since the return of their favourite brand Nokia. This year, the company launched a refreshing take on the iconic Nokia 3310 feature phone alongwith hree Android smartphones – Nokia 3, 5 and 6. These were enough to excite people around the world. Nokia has now gone a step further.
HMD Global is reviving its partnership with Zeiss camera lenses. Nokia and Carl Zeiss were once best of friends. Carl Zeiss optics were a major selling point for years, going as far back as the N95 smartphone over a decade ago.
HMD Global made the official announcement about an exclusive partnership on Thursday, 6 July. This move is designed to give their customers superior cameras. Stellar cameras will be the headlining feature of Nokia smartphones going forward.
The partnership is long-term, according to HMD's chief marketing officer, Pekka Rantala, but when the first Carl Zeiss-Nokia device will retail is anyone's guess. This is the latest in a series of partnerships signed by HMD.
Nokia smartphones to feature ZEISS optics. Together, we look forward to an exciting journey into the future of smartphone imaging. pic.twitter.com/GNWwuMAveK

— ZEISS Camera Lenses (@ZEISSLenses) July 6, 2017
The two will work on "standard-defining imaging capabilities". Software, screen quality and not limited to just lens design.
Nokia N series and PureView
Nokia smartphones with Zeiss lenses were some of the most impressive devices in the market. The N95 was a best seller. What really took the partnership to new heights was when the two started experimenting together. This experimental technology resulted in the PureView brand – lossless images. That brand brought out a phone with a whopping 41 megapixels.
Currently absent
The three Nokia Android smartphones launched this year – Nokia 3, Nokia 5 and Nokia 6 – do not feature Zeiss lenses and on their own have remarkably unimpressive cameras.
Smart move
One aspect of a smartphone that has been evolving the most and is central to customers choice when it comes to buying a smartphone is the camera. This move by HMD Global is a signal that it is serious about pushing the boundaries in that respect. For Zeiss, the move may seem odd, but it is because of their relationship in the past that they have signed on again with Nokia.

Dual-cameras and super slow-mo are what HMD and Zeiss have to compete with and they are getting ready.

A rumoured model, Nokia 9 is in the works and that smartphone could be the first to use Zeiss tech. According to the leaks, it will be Nokia's first dual-lens smartphone.