NASA gave $44 million to 6 private companies which includes Jeff Bezos' Blue Origin to develop 'tipping point' space technologies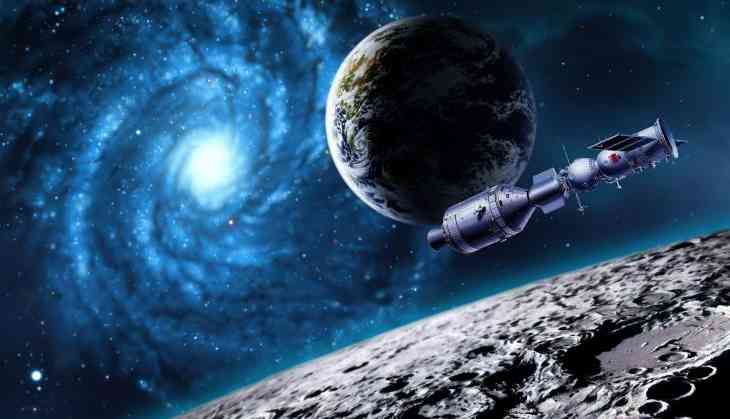 NASA is doling out a total of $44 million in awards among six private companies, including Jeff Bezos' secretive rocket company, Blue Origin.
The new contracts are part of the agency's third "Tipping Point" competition and an ongoing push to commercialize space. The goal of these awards is to help companies take what NASA sees as exciting.
The capital will manage 10 distinct projects so that there will be ways for robots to land on the moon to explore more.
A next-generation fuel cell to power deep-space missions, a deep-space propulsion system, and an inflatable shell that may one day help land people on Mars.
"These key technologies will support NASA's science and human exploration missions in the future," NASA Administrator Jim Bridenstine said in a press release.
The biggest winner of the competition was United Launch Alliance, formed by Boeing and Lockheed Martin. The aerospace company (which is about to launch NASA's Parker Solar Probe to "touch" the sun) scooped up $13.9 million. Blue Origin, meanwhile, walked away with $13 million in contracts.
These are the projects that NASA picked:
The companies that won NASA 'Tipping Point' awards
Blue Origin
Project: "Advancing Sensor Suites to Enable Landing Anywhere on the Lunar Surface" ($3 million)
What it is: "This project will mature critical technologies that enable precision and soft landing on the moon," Blue Origin says, such as detection systems for terrain and altitude. "The resulting sensor suite will enable precision landing anywhere on the lunar surface."
Project: "Cryogenic Fluid Management-Enhanced Integrated Propulsion Testing for Robust Lander Services" ($10 million)
What it is: A propulsion system powered by ultra-cold liquid fuels for landing a robot on the moon.
Frontier Aerospace Corporation
Project: "Flight Qualification of the DSE, MON-25 MMH Rocket Engine" ($1.9 million)
What it is: A crucial test of a deep-space rocket that may help Astrobotic land its probe on the moon.
The article was originally published by Dave Mosher.