Huawei Nova 3i: If style matters over performance, the Nova 3i should be on the top of your list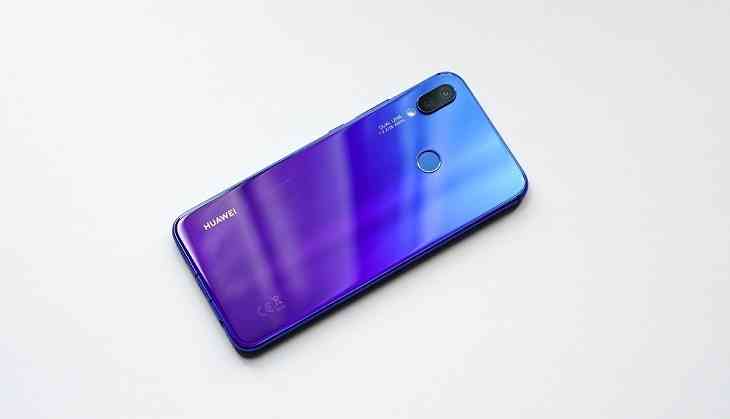 Is design, a good display and above average battery life enough to knock out the competition? Huawei is trying that with its mid-ranger Nova 3i. Priced at Rs 20,990, this is about the same price as the cheapest variant of Xiaomi's recently launched Poco F1 smartphone (http://www.catchnews.com/science-technology/poco-f1-review-xiaomi-is-killing-the-competition-with-its-killer-pricing-131290.html).
For a smartphone launching above Rs 20,000 in 2018, one feature must be included. That is a USB-Type C charging point. Unfortunately, Huawei is stuck in the past. The Nova 3i gets a micro-USB port.
The Nova 3i does have a striking design full of metal and glass. It is available in Iris Purple colourway, which will certainly grab the attention of people around you. It is by far one of the most eye-catching designs in the price range and it lends itself to a premium feel. The only downside is that this smartphone is prone to smudges, but by now, most of us have become used to that.
There is a 6.3-inch full-HD+ display with a notch at the top. It's rather large but it goes along with the design of the smartphone. It's a larger than usual notch because it houses two cameras, each on either side of the earpiece. What impressed me most about the display is how vibrant it is. The screen's brightness and viewing angles are excellent. Overall, the smartphone feels slim enough in today's age.
Where the smartphone's shortcomings start to appear is in the processor. The Kirin 710 is decidedly mid-range and isn't powerful enough for a day full of gaming. The one thing I can safely say though is that it is snappier than the Kirin 659 which is housed inside the Huawei P20 Lite that is similarly priced.
Under the hood is a 3,340 mAh battery that is good enough to last a day and through until it's time to leave for office the next day.
The camera, compared to what the competition has to offer, will definitely not wow anyone. It'll be good strictly for social media. The 16-megapixel + 2-megapixel dual camera setup produces good and impressive shots in daylight conditions. These shots come out with vibrant colours, further enhanced if the AI toggle is enabled. Where the camera falters is in low-light shots.
Portrait Mode is a favourite for all. Huawei smartphones generally have good edge detection and the Nova 3i doesn't disappoint. Again, in low-light, the photo will scramble to even produce a 'portrait shot'.
For some reason, the Nova 3i cannot record 4k videos. Nonetheless, regular videos come out just fine. Good for the price range but not better than the competition.
One last shortcoming that I'd like to mention is that of the loudspeaker. It isn't very loud. In fact, it's not loud at all. Trying a call in a noisy environment such as Connaught Place, and you'll miss out a lot on what the other person is trying to say to you.
Should you buy it?
If looks, style and a good battery are what you care about over performance, then go ahead and buy the Nova 3i. With Huawei's sub-brand offering the Honor Play (with a more powerful Kirin 970 chipset), there is little reason for anyone to go for the Nova 3i.
The Nova 3i is one of the most premium feeling smartphones and at just Rs 20,990, it won't burn a hole in your pocket.
Still, with one of the best-designed smartphones in the price range, the Nova 3i is a capable phone for daily tasks. Just, before you go out and buy it, do give yourself plenty of option by looking at the competitors' offerings.