Google taking on Uber and Grab in Indonesia; invests in ride-hailing leader Go-Jek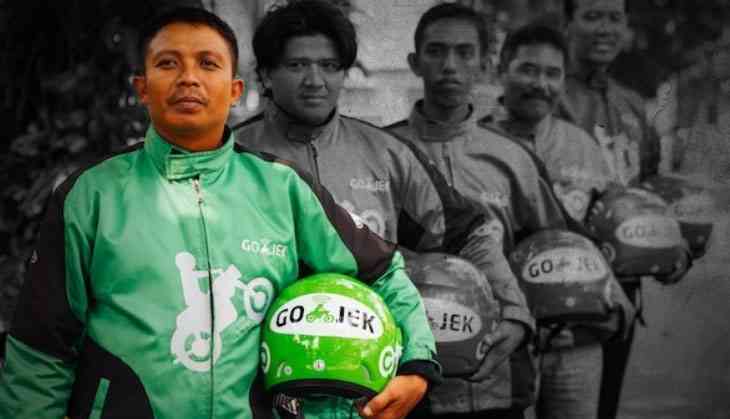 Google has finally confirmed its investment in ride-hailing app Uber and Grab rival Go-Jek. Go-Jek is an Indonesian ride-hailing start-up and Google wants a pie of the country's digital economy and start-up scene.
"GO-JEK is led by a strong Indonesian management team and has a proven track record of using technology to make life more convenient for Indonesians across the country," Caesar Sengupta, VP, Next Billion Users team, said in a statement on Monday, 29 January. "This investment lets us partner with a great local champion in Indonesia's flourishing startup ecosystem, while also deepening our commitment to Indonesia's internet economy,"
Google has not disclosed the amount that they have invested but Reuters spoke to two sources who said the company is investing about $100 million.
Google's investment in Go-Jek puts them in direct competition with Japan's SoftBank group. SoftBank has investments in both Grab (up and coming ride-hailing service) and Uber (the world's leading ride-hailing service).
Go-Jek now has investments from Chinese giants Tencent Holdings Ltd and JD.com Inc.
Go-Jek, like its rivals, offers both taxis and motorbikes on demand alongside offering local services like mobile payments and delivery of groceries. According to reports, Grab and Uber are behind J0-Jek in Indonesia.
This is Google's first direct investment in Indonesia and comes after the company made its first direct investment in India. Google invested $12.3 million in Bengaluru-based concierge app Dunzo.
"By investing in local companies, building locally relevant products and training local talent, we hope to see more amazing local champions like GO-JEK emerge in Indonesia. As always, we're driven and inspired by our users and partners and are always on the lookout for more opportunities to support them," Sengupta continued in his blog post.
With the ride-hailing industry in the region expected to hit $20.1 billion per year by 2025, its no wonder foreign companies are making a beeline for start-ups already at the forefront.
Go-Jek may currently only be present in Indonesia but it has made public its intent on expanding to other regions.
In fact, it was last month only when Go-Jek acquired three start-ups in financial technology in their bid to become Indonesia's leading digital payment company.
There is no secret that Google is making a big play in Asia. It has been a part of a series of investments focused on Asia. Google has a third China office and participated in a funding round for Chushou, the Chinse E-Sports live streaming platform and even AI biotechnology startup XtalPi.