Google Home devices in India in April via online, Reliance Jio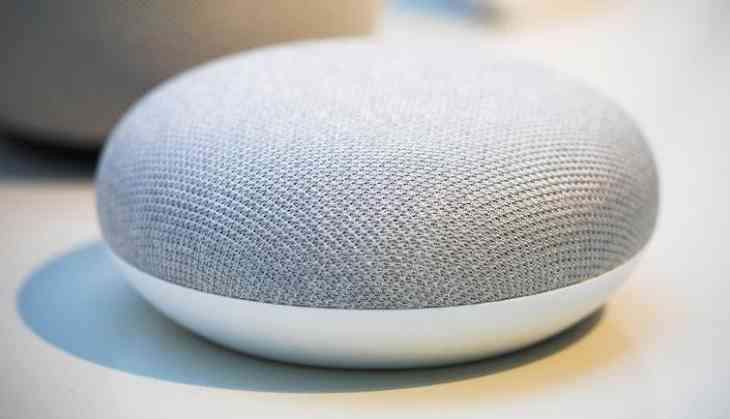 After Amazon launched its range of smart speakers in India this past October, it's now the turn of another tech giant, Google. Amazon launched the Echo Dot, Echo and Echo Plus to much fanfare. Now, as spotted by telecom blogger Sanjay Bafna, Google is bringing the Home and Home Mini smart speakers next week.
Google is partnering with Reliance Jio and Reliance Digital Stores, and the speakers will go on limited sale from 1 April. The wider availability will be during the second week of April. Bengaluru, Delhi and Mumbai are the initial launch cities.
Google, on 2 April, confirmed the news in a tweet.
Get ready to #MakeGoogleDoIt, at home too. Coming soon. pic.twitter.com/JuNvt3cpFE

— Google India (@GoogleIndia) April 2, 2018
A Reliance Jio store manager in South Delhi has independently confirmed this news to Catch News. Furthermore, he refused to share any extra details about stock and pricing. The store manager did say that the devices will be available in the first half of April.
#Exclusive

Google Home device to be available in India from 1st April 2018 at all Reliance Digital Stores / Reliance Jio Stotes. https://t.co/cqx4536CRH

— SANJAY BAFNA (@sanjaybafna) March 28, 2018
Google Home and Google Home Mini launching in India soon. Probably on April 10th or 15th. I hear it will be a phased launch with launches in Bangalore/Delhi/Mumbai to start with (at least offline).

— Raju PP (@rajupp) March 28, 2018
In the past week, 91mobiles (https://hub.91mobiles.com/google-home-mini-speaker-coming-to-india-april/) confirmed that Google is planning to launch the Wifi mesh router alongside its smart speakers in April. "Our source suggests that the brand could also release a couple of other smart home devices in April." reads the report. Again, no date has been confirmed for either by Google, as of now.
What is Google Home?
Google Home is a Wi-Fi speaker. It doubles up as a smart home control centre. At the core of Google Home is the Google Assistant. The Google Home can be used to play music, manage daily tasks, ask Google things (just like you do on your Android phone) and a whole host of other things as well like reading out the news and traffic updates.
The Google Home has interchangeable bases that are available in a plethora of colours. At the top of the Google Home is a capacitive touch display. It has four LEDs. The display can be used to trigger the Assistant, adjust the volume, interact with the device, and more. There is also a mute button on the outer shell of the device.
The speakers inside the device feature dual side-facing passive radiators for clearer sound and richer bass.
What is Google Home Mini?
Google Home Mini, akin to the Amazon Echo Dot (the smallest of the three smart speakers launched by Amazon) was unveiled in the USA in October of 2017. A compact and affordable speaker. The only downside of the Google Home Mini is that it can't be connected to an external speaker.
It's been long rumoured to come to India, especially after Amazon pre-empted the company by launching its range of Echo smart speakers in the country.
We have reached out to Google for confirmation. As and when we get more information on an exact date and pricing, we shall update this article.