Flipkart raises $1.4 billion in largest Indian e-commerce deal. Acquisition of Snapdeal on the cards?
Flipkart has been valued at a $11.6 billion after its record-breaking latest round of funding was confirmed on Monday, 10 April. India's top e-commerce firm Flipkart raised $1.4 billion from Tencent Holdings Ltd, Microsoft Corp and eBay Inc to fuel its war against Amazon and Alibaba in the country. This round of funding sees Flipkart taking control of eBay India, which will continue as an independent entity. eBay has also invested $500 million in Flipkart for a stake and the two companies operations will be merged.

"This is a landmark deal for Flipkart and for India as it endorses our tech prowess, our innovative mindset and the potential we have to disrupt traditional markets. It is a resounding acknowledgement that the homegrown tech ecosystem is indeed thriving and succeeding in solving genuine problems in people's daily lives across all of India," Flipkart founders Sachin Bansal and Binny Bansal said in a statement.

According to media reports, a new round of funding for Flipkart was never in doubt. The bigger question here is the long rumoured acquisition of Snapdeal by Flipkart. SoftBank is leading the sale talks between the two companies. SoftBank has invested about $900 million of the $2 billion raised by Snapdeal. SoftBank is even willing to invest more - as much as $50 million - in Flipkart if the acquisition of Snapdeal goes through. Chinese e-commerce firm Alibaba is also interested in buying Snapdeal. Most though are speculating that it will be Flipkart and not Alibaba, thanks to SoftBank's muscle, that will buy out Snapdeal.
What's happened at Flipkart lately?
10-year-old Flipkart has been constantly losing ground in the e-commerce sector in India ever since Jeff Bezos' behemoth Amazon entered the space. Last summer, investors Tiger Global sent in Kalyan Krishnamurthy to become the firm's newest CEO. The founders, Binny Bansal and Sachin Bansal, stepped aside and let Krishnamurthy take charge of the company during its biggest sale season. Flipkart had edged Amazon during the year-end shopping rush. Krishnamurthy was the company's third chief within just one year.
As Bloomberg reports, senior managers were fired and "tough traffic and sales targets" were set.
This latest round of funding for Flipkart meant that the company had to accept a much lower valuation of $11.6 billion that in 2015 when it was valued at $15.5 billion.
As of April 2017, Krishnamurthy is the one calling the shots. Binny manages the fashion divisions of Myntra-Jabong digital payments unit PhonePe while Sachin oversees strategy and investments as executive chairman.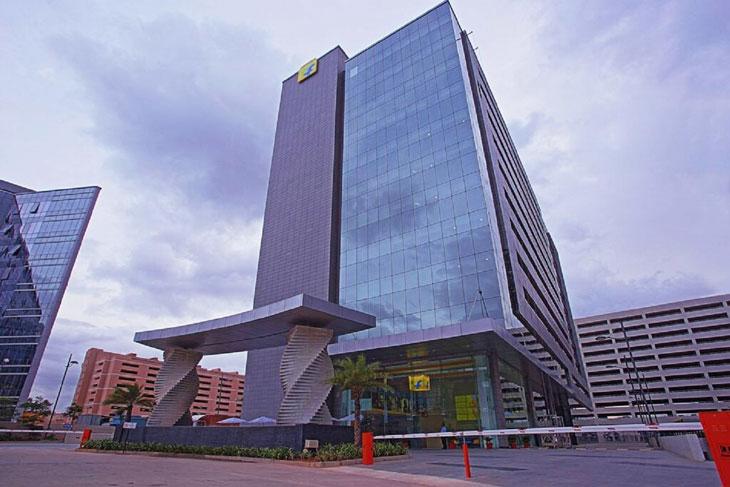 file photo
Who are the Indian e-commerce players?
Flipkart, as we know, has finally raised money, albeit at a lower valuation. With competition getting fiercer and India's online population expected to reach around 450 million people by June of 2017 (according to Internet and Mobile Association of India), Flipkart faces the heat mostly from Amazon and newcomer Paytm E-commerce Pvt. Analyst firm Forrester claimed that online sales in India are predicted to reach around $48 billion by 2020.
Amazon, not wanting to have a repeat of China (where it has been literally annihilated), has pledged about $5 billion over the next few years.
Paytm E-commerce Pvt recently raised $200 million led by Alibaba Group Holding Ltd., along with investment firm SAI Partners. Specifically, Alibaba invested $177 million. Paytm had, last month, launched its smartphone app and website Paytm Mall for its online marketplace. The firm has launched its online-to-offline channel for shopping on Paytm Mall by striking a deal with Samsung.
Flipkart devours eBay India
Flipkart's acquisition of eBay India is a mixed bag for the former but a win for the latter. eBay had launched in 2005, two year's before Flipkart but has fallen behind all major players despite having first-mover advantage. eBay even invested in Snapdeal back in 2013 in what was seen as a precursor to a merger between the two that never happened. Then in 2015, eBay sold part of its stake in Snapdeal as the company was embroiled in employee firings and reports that the company itself was up for sale.
Despite having to pay to merge with Flipkart, it's a win situation as the company was going nowhere in the country. This acquisition will also help eBay India take on Amazon in the country.
As for Flipkart, they don't need eBay's equity. They need as much capital as they can get in the war against Amazon and to ward off the other competitors. The major plus for Flipkart is the fact that eBay has funding muscle, and not just in India. As the saying goes, "with more money, comes more time".
The only problem is that the two companies don't overlap. eBay India deals in consumer-to-consumer transactions selling used and refurbished goods. On the other hand, Flipkart's sellers are only allowed to list brand new products.
Will Snapdeal be eaten up by Flipkart?
SoftBank, the largest funders of Snapdeal, have held boardroom discussions over the proposed sale to rival Flipkart. "According to the terms proposed by the Japanese media and telecom conglomerate, Snapdeal shareholders will get one share of the country's largest e-commerce company for every ten they own according to the people be cited above," reads the report by the Economic Times. With this, Snapdeal is in line to pick up 20% stake in India's largest e-commerce company, in a deal valued at $1.5 billion. Snapdeal's peak valuation was that of $6.5 billion during its last funding round in 2016.
It was also rumoured that Paytm, backed by Alibaba, was interested in buying Snapdeal, but that was at a much lower valuation. This despite the Alibaba-Snapdeal talks being more advanced than any Flipkart-Snapdeal talks. This deal would mark the biggest acquisition in Indian e-commerce history.
For its part, Snapdeal executives are denying any potential deal at the moment. Snapdeal has been struggling to raise funds as of late.
Snapdeal will need to sell soon though as it's running on low cash and minimised marketing spending. According to Mint, Jasper Infotech Pvt. Ltd, the company running Snapdeal, "had about Rs1,100-1,200 crore cash left in the bank and Rs300-400 crore at its payments unit Freecharge at the end of 201". It's also a distant number three at the moment in the market and there are no signs of it going anywhere besides a sale.
One advantage for Flipkart over Paytm is that SoftBank has experience in mergers in India. Housing.com, another SoftBank company, merged with PropTiger. The deal was completely pushed through by SoftBank. Also in Flipkart's favour is the fact that it has started hiring once again.
Snapdeal founders' letter to employees
In February, Snapdeal let go of around 600 people. Snapdeal-owned FreeCharge CEO Govind Rajan left the company. Finally, Snapdeal founders Kunal Bahl and Rohit Bansal told employees that they both are taking a 100% pay cut. On Sunday, 9 April, the founders wrote a letter to their employees that all but confirms a sale is on the cards.
Dear Team,
There has been a lot of media reporting and speculation around Snapdeal recently.
While our investors are driving the discussions around the way forward, I am reaching out to let you know that the well-being of the entire team is mine and Rohit's top and only priority. We will do all that we can, and more, in working with our investors to ensure that there is no disruption in employment and that there are positive professional as well as financial outcomes for the team as the way forward becomes clear. Let me repeat, your well-being is our #1 priority.
In the interim, the annual performance review process is nearly complete and you will the receive the salary revision and promotion letters (where applicable) over the next two weeks. Given the incredible progress we have made around our profitability journey as a company, the overall increments this year are higher than those offered last year.
Please do feel free to reach out with your suggestions and concerns. Stay awesome!
Thanks!
Kunal & Rohit
All said and done, Snapdeal's days in the country are numbered. Whoever the company is sold to - most likely to Flipkart as their valuation is higher - will be known later but the fact that it will be sold is all but guaranteed. As of today, Flipkart is firmly back in the race in the battle against Amazon.